Six Exercise Plan Tips for Seniors
Six Exercise Plan Tips for Seniors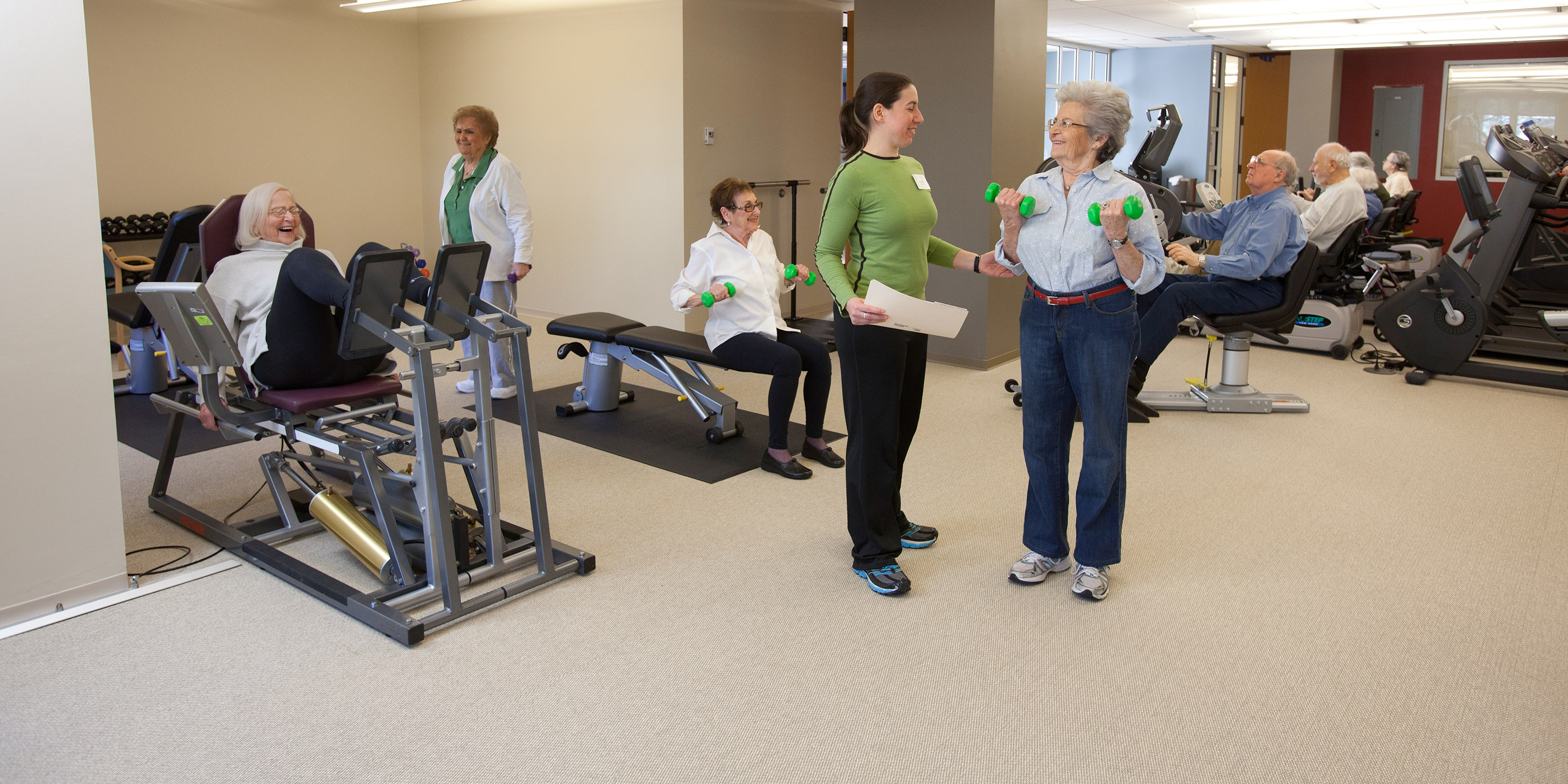 By this time every year many of us have already given up on our New Year's resolutions, which all too often include a promise to take fitness seriously by maintaining an exercise or wellness regimen.
While many adults flounder in their efforts to change long-held behaviors, particularly those centered around wellness, it seems like adults age 65+ are enthusiastically embracing change and dedicating themselves to maintaining a healthy lifestyle all year long.  
I know a woman who drives her husband to Hebrew Rehabilitation Center's adult day health program three times a week. After he gets to his program, off she goes to the gym. She tells me that her exercise routine has become just that, a routine, and it's very important to her. Three times a week she makes it her priority to get to the gym. Beyond exercise, the gym is also where she enjoys time with her friends. It provides social as well as physical stimulation.
If you are already getting to the gym and exercising, I salute you, too! If you are thinking about joining a gym, it's not too late. Chances are there's a lot more room for new members now than in January.
I asked Evelyn O'Neil, manager of HRC's Get Up and Go exercise program for seniors, what she suggests for older adults who are looking to begin an exercise program. Here are Evelyn's top tips:
Make sure the gym provides supervision. Some gyms can be intimidating and older adults often feel like they're on their own. Make sure the gym has trained staff who are there to assist and support you as you exercise.
Make sure that the staff providing the supervision are knowledgeable and trained to work with seniors. You wouldn't enroll your fifteen-year-old in a class for seniors. Likewise, seniors shouldn't participate in a program geared towards twenty-somethings.
Does the gym have the proper equipment to meet your needs? It doesn't have to be fancy, it just has to be right for you. If you are under the care of a physician, check with him or her before starting any exercise program, and ask what equipment you should start out on. You may also want to consult with a senior care professional before your first visit.   
Does your gym offer the right social environment? Do you see yourself fitting in? It's important that you enjoy the other offerings at your gym. Check to see what special programs are offered.
Is there a health concern that worries you? If you have recently been discharged from a hospital, is this gym the right place for you?
Call gyms in your area and request information. Visit one or two before enrolling.                    
Do your homework before making the decision to join a gym or begin an exercise program, and make sure you are comfortable before signing any contracts. Spending another week or two to find the right gym won't do any harm, while finding a gym that you enjoy spending time at each and every week can have life-long health benefits.
 
Blog Topics
Learn More
Our exercise physiologists specialize in fitness for older adults and will develop a personalized exercise program for you.