Combating the Winter Blues: Fighting Seasonal Depression and Anxiety
As temperatures drop so can your mood.
Combating the Winter Blues: Fighting Seasonal Depression and Anxiety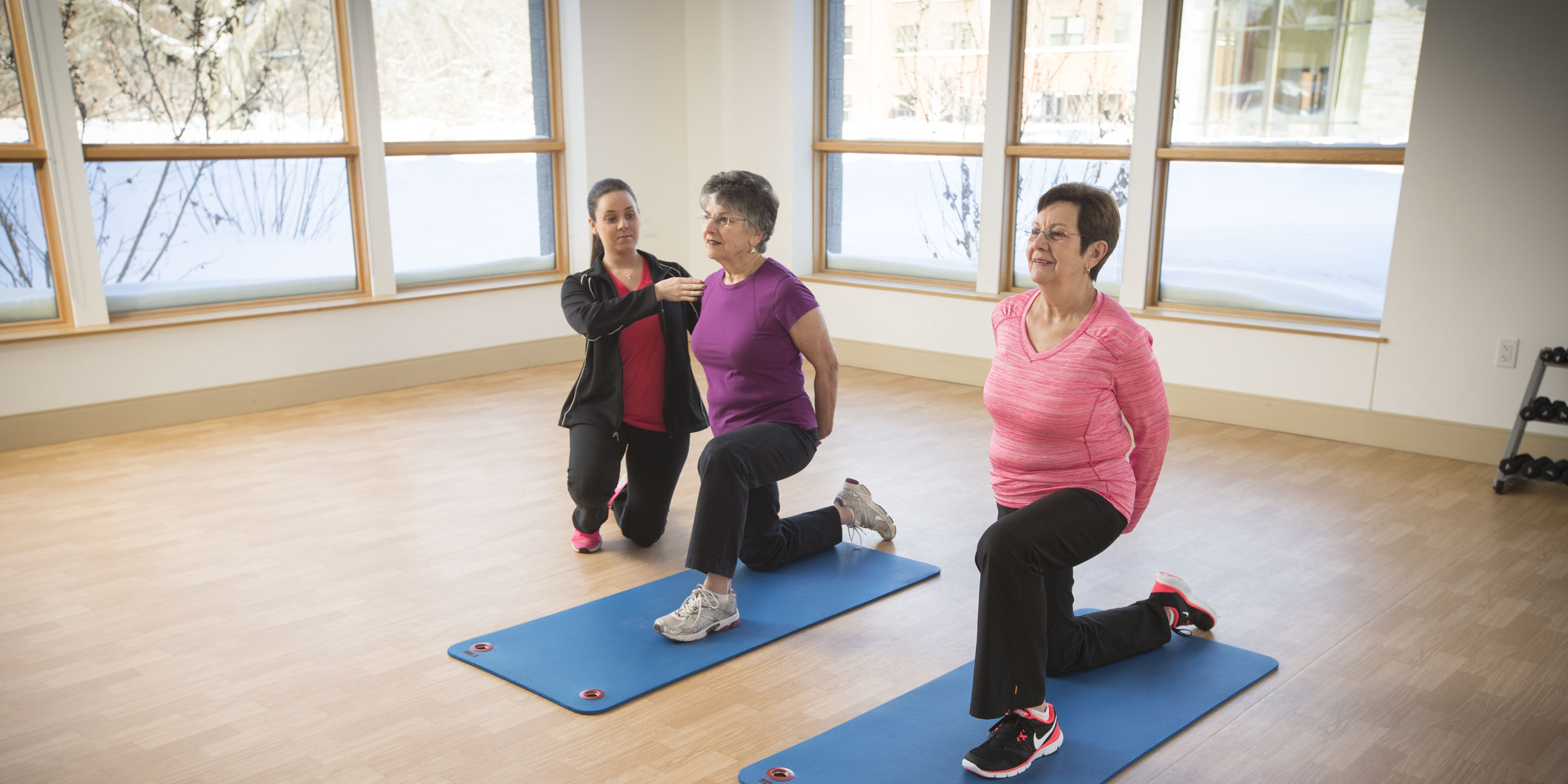 The days are getting shorter and the crisp autumn breeze is growing colder. Winter is quickly approaching. For an estimated 10 million Americans, the change in season can trigger seasonal affective disorder or SAD. The reduced sunlight in fall and winter can disrupt our body's internal clock, or circadian rhythm. This can lead to fatigue, sadness, and difficulty concentrating. 
For many seniors, especially those who live alone, the winter months can bring on a lesser form of SAD — the winter blues.
Dr. Rachael Falk is a clinical psychologist at Hebrew Rehabilitation Center in Boston and Dedham, and at NewBridge on the Charles. With a specialty in geropsychology, she focuses on the mental health concerns of older adults around depression and aging, anxiety, and age-related illnesses. She has some suggestions on dealing with the winter blues.
How seniors can cope with depression and anxiety
Depression and anxiety are exacerbated by isolation and loneliness. According to one study, 50 percent of people above the age of 60 are at risk for social isolation, and one-third will experience loneliness. What are some ways to deal with this concern? 
"Don't suffer in silence," says Dr. Falk. "Talking about what you are feeling acknowledges the feelings and can be helpful. Psychologists like myself are here to help, and we want people to know they are not alone, and that their feelings are real, and individual. Everyone is different, but knowing that you are not alone is a good first step."
Depression and anxiety are not unusual feelings and they can be triggered by grief. "Sometimes people just need to be validated," elaborates Dr. Falk. "As we age, there may be many hurdles, which are akin to grief. They may be grieving the loss of their former life. The person may have just lost their spouse. It's important for an individual to acknowledge feelings of grief and loss. It's also important for them to know that these feelings are completely normal, and that they are not alone."
Read more about the symptoms of depression in seniors, and what types of treatment can help.
Preventing seasonal depression 
It's important to try to stay active and connected with those around you. Though bad weather might be a convenient excuse to avoid going out, there are other ways of keeping busy.
Participate in activities
Taking classes or joining a religious community can help winter blues sufferers stay engaged. "Participating in activities is important, even during the months when daylight is short and there may be bad weather," says Dr. Falk. "If you are worried about getting out safely, I advise seniors to arrange for transportation, and maybe try using a ride-sharing app."
Keep in touch with others
Virtual communication is easier than ever. "Technology like FaceTime, Zoom, and social media can connect you with people, especially in the bad weather months," explains Dr. Falk. "I also recommend joining a support group. There may be a lot of people who are going through the same things that you are."
Exercise
Exercise is an important part of staying healthy. Research has proven that exercise can be quite effective in reducing the symptoms of depression, particularly for those with mild depression. According to Dr. Falk, "Exercise has lots of benefits for the brain and mood, along with physical and social benefits. Tai Chi and yoga are great exercises." Though the winter may present hazardous conditions, following these winter safety tips can help you stay active outdoors.
Spend time outdoors - especially in the morning
Research shows that exposure to bright light shortly after awakening can help regulate mood in people with seasonal affective disorder. While it can be tough to motivate yourself on those cold winter mornings, even a short walk outside is beneficial - and free! Or, you could talk to your health care provider about treating seasonal affective disorder with a light therapy box.
Practice mindfulness
"There is strong evidence to support things like mindfulness helping with chronic pain and anxiety," says Dr. Falk. "Meditation and massage are a couple of ways to encourage connecting with yourself."
Even simple breathing exercises are a way to incorporate mindful moments throughout the day. Try 4-4-6 breathing: Take a deep inhale for four counts, hold for four counts, then slowly exhale for six counts. Focus on how your breath feels as it passes through your body. When your mind starts to wander, gently bring it back to the sensation of your breath. Repeat this for several cycles.
Joining a senior community in Boston
Social isolation and loneliness can make the winter blues worse. Despite using things like ride-sharing apps it can still be hard to get out and stay active during the winter. Icy sidewalks can lead to staying indoors and discomfort with online platforms could make virtual events too challenging. 
Living in a senior community, like Hebrew SeniorLife's Orchard Cove in Canton or NewBridge on the Charles in Dedham, can lessen the impact of isolation and loneliness. Having a built-in network of peers living in the same place means you can stay active and social without having to go outside. And if you do want to get outside year-round, sidewalks on campus are kept clear so you can get fresh air and natural light safely, without lifting a shovel yourself. If nothing else, the validation of commiserating with others about your winter blues can help make it better. 
Are you ready to explore the right senior living community for you? Explore Hebrew SeniorLife's options or contact us for more information. 
Blog Topics
Learn More
We empower seniors to meet their wellness goals using Vitalize 360, an innovative health and wellness platform that combines one-on-one coaching with research-based tools.
At NewBridge on the Charles in Dedham, MA, you'll find modern senior living on a 162-acre intergenerational campus. We offer a complete continuum of care to support your best life, as you define it.