Family Support After a Dementia Diagnosis
A diagnosis of Alzheimer's disease or dementia affects the entire family
Family Support After a Dementia Diagnosis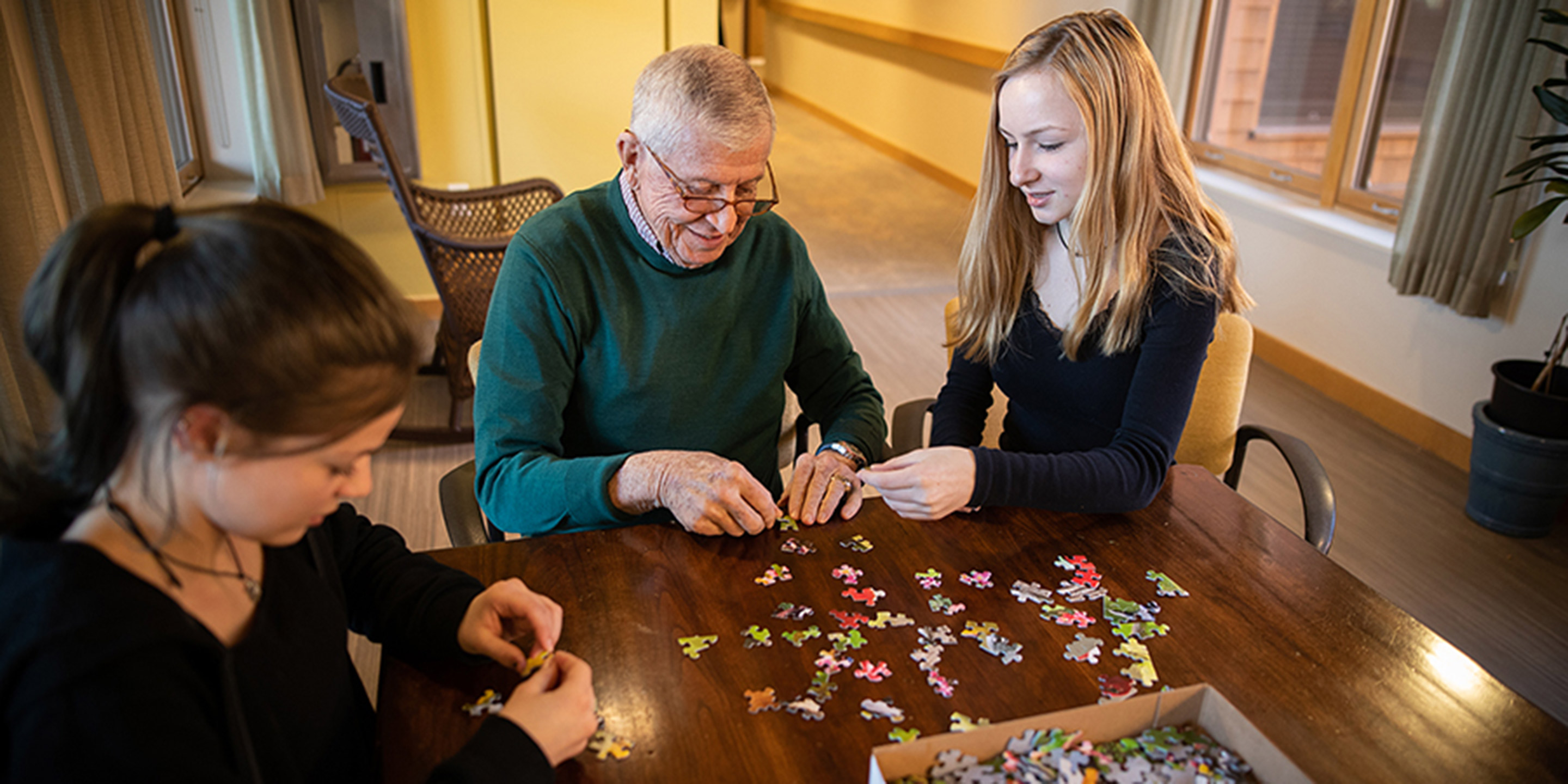 Getting the diagnosis of Alzheimer's disease or dementia today is much like what getting a cancer diagnosis used to be for some people: devastating, often debilitating, and leaving one not knowing whom to tell or where to turn. Years ago, some patients didn't want their families to know they had cancer. While cancer patients have gotten more outspoken about their need for support and advocating for treatments and cures, many individuals diagnosed with Alzheimer's disease or dementia still fear the stigma…and experience the confusion over what to do next.
Family support is crucial. A diagnosis of Alzheimer's or dementia affects everyone who loves and cares about the individual who receives the diagnosis. As a caregiver, you may feel a range of emotions, from fear to concern to confusion. Learning to recognize your feelings and getting the support and knowledge you need about the diagnosis can help you and your loved one navigate this new world.
Some of the emotions you may experience include:
Denial. While very understandable, ignoring the diagnosis will not make it go away. It can also delay your loved one getting the help he or she needs. While the cognitive symptoms are mild, it is a good time to engage your loved one in a conversation about what matters most to him or her in terms of care goals, quality of life, and future end-of-life wishes.  It is also a good time to explore potential treatment options, which is another activity you may do together with your loved one. While these conversations can feel difficult and often sad, you may rest a little easier once you know your loved one's wishes for their care. 
Fear. Your fears about the future may prevent you from focusing on what you can do today to help your loved one cope with the diagnosis. A person in the early stage of dementia may only need cues and reminders to help with their memory. As a caregiver, you don't want fear to immobilize you so that you can't help them remain independent as long as possible.
Stress/Anxiety. Taking care of yourself is important. You may need to remind yourself to stay healthy through diet, exercise, and regular visits to the doctor so that you can help your loved one cope with their memory issues. Consider asking family or friends to spend time with your loved one so you can have some self-care time for yourself.
Anger/Frustration at the diagnosis is a natural response. You may also feel frustration at knowing that you will now be responsible for the care of someone who may have always cared for you, or your shared responsibilities that you must now do on your own. This is often not an easy thing to accept. Know that you are not alone. It's a good time to reach out for support and to get educated on the resources that are available for families. Your loved one with Alzheimer's or dementia may be experiencing many of the same emotions. Being able to talk about these emotions together may help both of you work through these feelings and be able to spend more time enjoying the present.
At Hebrew SeniorLife, we understand how difficult a time this can be for families. As the numbers of those diagnosed with Alzheimer's disease and dementia continue to grow, more families will need support and guidance. 
The Deanna and Sidney Wolk Center for Memory Health at Hebrew SeniorLife, located in Boston, MA, was created to bridge the gap between having cognitive concerns or an actual dementia diagnosis and feeling like you have the tools and supports to cope with these changes. We offer comprehensive services and resources for cognitive and caregiver support, as well as lifestyle coaching for a healthy brain. Helping families, as well as individuals, is our primary goal.
The Wolk Center for Memory Health provides support for family members who have loved ones with a cognitive disorder whether they live at a Hebrew SeniorLife community or not. Family and caregiver support is a significant focus of the center's work, along with advocacy, research, and developing best-practice models for treatment of cognitive disorders. Family education and support are also an integral component of memory care services across Hebrew SeniorLife, including assisted living and inpatient memory care at Hebrew Rehabilitation Center.
Blog Topics
Learn More
The Deanna and Sidney Wolk Center for Memory Health at Hebrew SeniorLife provides outpatient memory care services, in person and virtually, for people living with cognitive symptoms — and for their families and caregivers.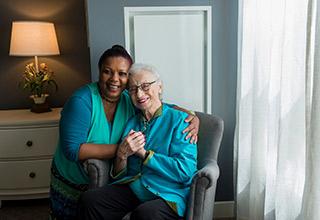 Our care team helps people with advanced Alzheimer's disease and other forms of dementia feel safe and stimulated, while maintaining a connection to community.