Five Living Options for Seniors
Choosing the best housing option for your lifestyle
Five Living Options for Seniors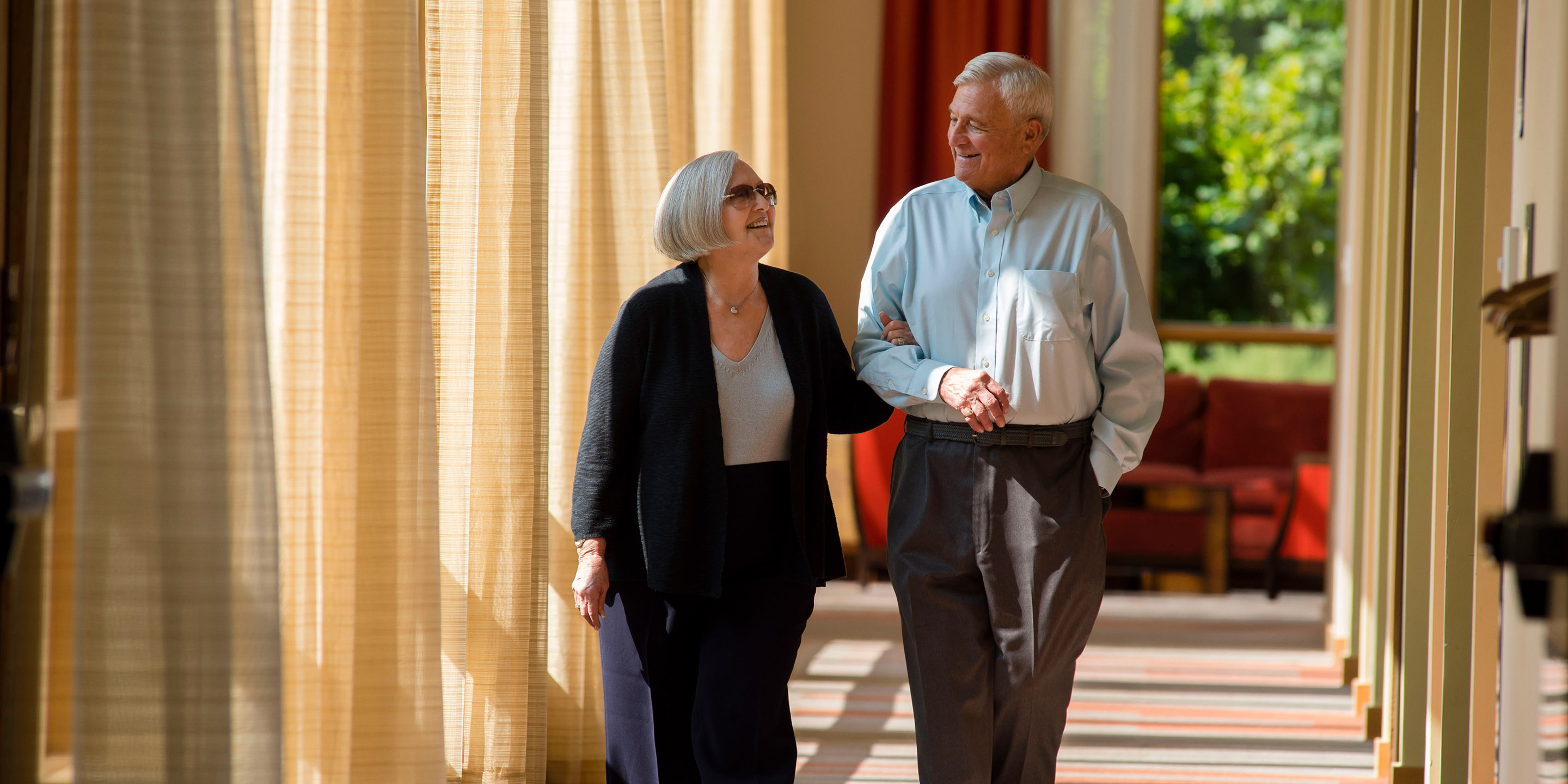 Choosing a place to live is one of the most important decisions you can make in life. As you age, deciding which is the best option can be overwhelming at times. There are many types of senior living communities, and each provides a slightly different mix of services and level of care, based on the lifestyle and health care needs of the older adults. 
As a collaborative care advisor for Hebrew SeniorLife, New England's largest nonprofit provider of senior health care and living communities in the Greater Boston area, I continually see first-hand how living in a senior living community has many advantages. For older adults, moving to any of these communities can be helpful in maintaining and developing new social relationships and interests, pursuing hobbies, accessing on-site services and supports, and remaining active. If you're considering making a change, you should become familiar with the different options available to you, especially if you need a higher level of care. 
Home Health and Private Care
For seniors who prefer to stay in their own home but need assistance with activities of daily living, non-medical private care can provide support with bathing, dressing, grooming, toileting, and medication management. Companions can be hired to supplement and facilitate social connection but do not necessarily have any medical background or training. They can also accompany clients to doctor appointments, go grocery shopping, and help with household chores. Private care can also be supplemented with an adult day health program or with programs at a local senior center that offers socialization and nutritious food. Private care isn't covered by insurance, although there are programs that can subsidize care for low-income seniors.
On the other hand, home health provides in-home medical care by registered nurses and home health aides. It can also be referred to as a "visiting nurse," and requires a doctor's referral. Home health can include physical and occupational therapies, wound care, IV therapy, and acute care for conditions such as diabetes and COPD. Home health is paid for through Medicare and private insurance.
Congregate Senior Housing 
Also called senior supportive living, this option offers independent market rate or subsidized housing in an apartment complex with the security and conveniences of community living. It's a good choice for older adults who are looking for ways to enjoy the company of friends in a setting that supports independence. 
These communities are a rental model and residents typically live in their own apartments that include kitchens and living spaces, and have access to common spaces like dining and activity rooms, fitness facilities, and more. There's often a programming calendar to allow residents to explore their interests and build relationships with their neighbors. These communities may offer housekeeping services, laundry facilities, meals or access to meals, and local transportation. Health care or private care are generally not provided, but many communities allow a home health aide or nurse to come into an apartment to assist with medicines and personal care. 
Simon C. Fireman Community in Randolph, Jack Satter House in Revere, and Center Communities of Brookline are Hebrew SeniorLife's three affordable housing communities that offer independent living with additional support. They offer extensive programming, meals on-site, 24/7 security, select health care services, social workers to help coordinate care, and more. Residents can also participate in our award-winning Vitalize 360 program, which provides one-on-one wellness coaching to help seniors set and achieve goals.
Continuing Care Retirement Communities
Continuing care retirement communities (also known as CCRCs) provide a continuum of care including independent living, assisted living, and nursing care in one location like at NewBridge on the Charles in Dedham, MA, or Orchard Cove in Canton, MA. A CCRC is appealing because it offers a full range of housing, services, and health care options as a senior's needs change over time. 
CCRCs offer resident-driven programming based on the personality of the community, and generally includes lectures and concerts, life-long learning opportunities, special interest clubs, and more. There are a wide range of amenities like fitness centers, salons and spas, concierge services, multiple dining options, support from social workers and a community life team, and more. NewBridge and Orchard Cove also offer wellness coaching through Vitalize 360.
The health care options at a CCRC means that residents can often temporarily stay in the skilled nursing facility to rehab after a hospitalization, then return seamlessly to their apartment once they've recovered. Or, they can make a permanent move to long-term care as their need for assistance changes, without moving far from their friends and the environment they're familiar with. Some communities also have primary care practices on-site.
In general, this type of community requires both an entrance fee and a monthly fee. Entrance fees are similar to the cost of a comparable home in the surrounding community and a portion is returned to the resident or their estate when leaving the community. The monthly fee typically covers programming, housekeeping services, maintenance, some meals, and more.
Assisted Living
Assisted living is a social model of care that provides a greater level of support than private care, day programs or independent living. Assisted living residences typically provide all meals, housekeeping, programming, a predetermined number of hours of care each day, nursing support and assessment, as well as 24-hour staffing. Social workers support residents and families in coordinating care. These communities can be standalone buildings and/or part of a continuing care retirement community. 
Just like independent living, assisted living communities offer extensive programming, but in assisted living the activities are more tailored to accommodate the residents' abilities and are designed to stimulate physical, cognitive, and social needs.
There are also assisted living communities specifically for people living with memory loss, including Alzheimer's disease. In these communities, the physical environment is designed for people with cognitive loss and programming can help them maximize their function. Hebrew SeniorLife offers expressive therapies at our memory assisted living community, which use the arts to provide psycho-social support.
Assisted living is most often a private pay, rental model. There are some communities that do offer subsidized rent through state programs.
Learn more about the differences between independent and assisted living in a blog post that describes the services in more detail.
Long-Term Care
Commonly referred to as a nursing home, this is the housing option that offers the most medical care. The goal of a long-term care facility is to provide person-centered care in a safe, home-like environment. Long-term care should honor the autonomy of the individual, helping them continue to live life with purpose and meaning regardless of their abilities. 
Long-term care communities have physicians, medical directors, social workers, rehabilitation professionals, and nurses on staff, and they provide around-the-clock skilled medical care. Some long-term care facilities also have units designed for seniors with specific illnesses, such as Alzheimer's disease and/or other dementia-related conditions.
Long-term care facilities provide life-enhancing activities that stimulate the mind and body, and personalized nutrition services to support health and manage specific conditions. They offer exercise programs and opportunities for residents to socialize and build community, and welcome the participation of families in their loved one's care.
Long-term care is paid for through Medicaid for low-income seniors, or private pay.
At Hebrew SeniorLife, we offer long-term chronic care at Hebrew Rehabilitation Center in Boston and at NewBridge on the Charles. Long-term chronic care provides higher-level, more comprehensive medical care to older adults than a traditional nursing home.
As you make decisions about your living situation, it can be empowering to understand what's available. What's right for you today may not be right in a few years so it can help to have a vision for what you'd like your later years to look like. Think about what best fits your personality, abilities, lifestyle, and budget. Tour different communities to see what's the same and what's different at different levels of care. By considering all your options you can make a plan that's right for you today, and in the future. 
Blog Topics
Learn More
Hebrew SeniorLife is the only senior health care organization affiliated with Harvard Medical School. Members of our caregiving teams specialize in providing geriatric care, and they do so with care and compassion.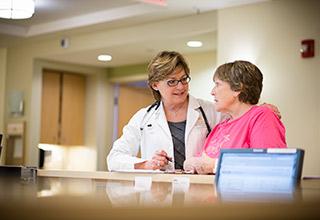 Hebrew SeniorLife offers a variety of senior living options, including independent living, assisted living, and enhanced living. There are options for every lifestyle and budget.