You're Never Too Old to Make New Friends: Here's How
Studies show that maintaining a strong social network promotes healthy aging in older adults.
You're Never Too Old to Make New Friends: Here's How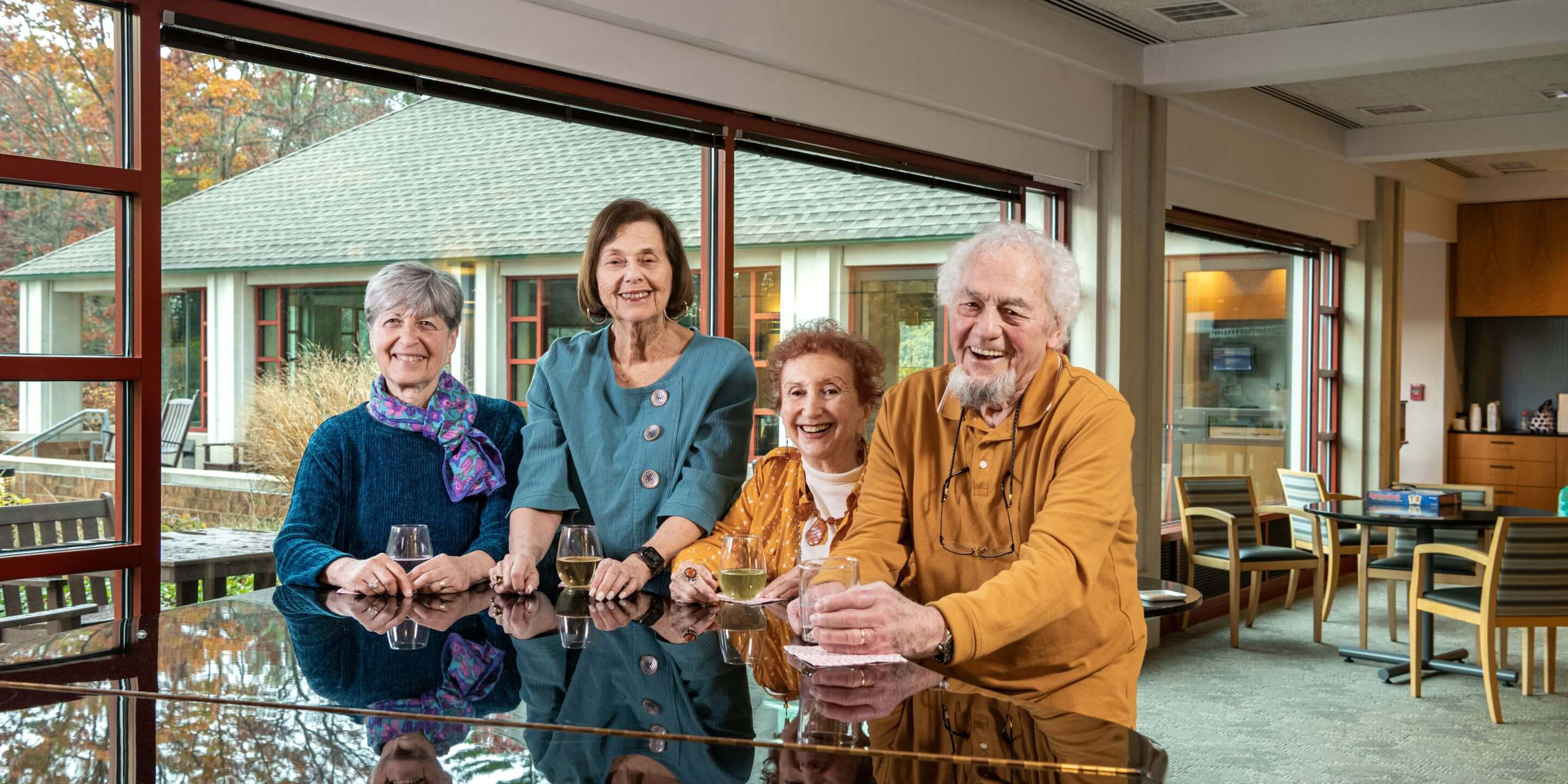 "The world's most difficult concept to define is friendship. You don't learn about it in school. But if you haven't understood the value of friendship, you haven't really learned anything." — Mohamed Ali
These wise words point to the fact that friendship can take many forms — someone you've known all your life and who accepts and supports you, warts and all, or someone you bump into in line at the supermarket with whom you end up sharing community gossip, or your neighbor who shows up in time of need. We all encounter individuals throughout our lives who just strike us as sympatico, and who add to the richness of life's experiences.
However you define friendship, one thing is certain — friendship is good for your health.
Friends are good medicine
Studies show that maintaining a strong social network promotes healthy aging in older adults. Not only does research document the psychological benefits of friendship, but also how it supports cognitive and physical functioning as we age.
Our friends help us combat loneliness and the depression that can come with it. They also help us stay mentally and physically active. Friends allow us to share our experiences, including the good, the bad, and the ugly, and they keep us laughing just when we need it most.
Making new friends takes work
As we grow older, we lose friends more frequently through illness, disability, and death. On top of that older people often move either by choice or out of necessity from a familiar to a new environment, leaving behind old friends.
Change is hard at any age. For older adults, it may be harder to overcome decades of built-in habits or ways to approach life. When you move to a retirement community, you bring your life's experiences, beliefs, and preferences with you. Shy or introverted older adults may find making friends challenging. However, introverts have a better chance of sustaining friendships because they tend to have deeper relationships with fewer friends. 
A person who has recently lost a partner may have a particularly hard time making friends. Not only are they dealing with the sadness of losing a life partner, but they may not be accustomed to making social plans with others. Going from being part of a couple to being a single person can cause anxiety for some people. The good news is that most senior living communities contain a mix of singles and couples. And they're all in the same boat in terms of negotiating a new environment and meeting new neighbors.
Overcoming the stigma of loneliness and forming new bonds
Hebrew SeniorLife senior living communities offer good models for how older residents can continue to make friends in the midst of change. All of our communities have teams in place who are dedicated to supporting the wellness and independence of our residents.
Unfortunately, there is a stigma attached to loneliness, so we have social workers and resident support teams available for residents who may be isolated. It can be tricky, because we can't assume every new resident wants to make new friends, which is why we invest in getting to know those planning to move to our communities well before they move in.
I am the new resident advisor at NewBridge on the Charles, where we have a terrific hospitality committee made up of residents. As members of a senior living community, they feel obliged to expand their support beyond their partners and families to include the welfare of the entire community. They appreciate that moving into a senior living community is a major life-changing event. They have lived the experience and can truly stand in another's shoes.
Everyone's situation is different, so we don't take a one-size-fits-all approach to welcoming new residents. The committee assigns a "buddy" to each newcomer before they move in and then provides the specific amount of support the new person needs once they've settled into their new home. We make sure we respect the wishes of new residents who say they are fine and aren't interested in going out of their way to engage socially and make new friends. But residents remain sensitive to the needs of community members and are dedicated to ensuring no one becomes isolated. 
We also let the entire community know when new residents move in, and many take it upon themselves to welcome newcomers by inviting them to dinner or to other events that provide opportunity for socialization. We hear over and over from our new residents how welcomed they feel by other residents as well as by our staff. Resident Sheila Pallay notes that "Everybody here is very friendly, so we've made some wonderful friends. It is everything and more: the whole life experience here is much better, in every way, than what we expected." 
Tips for making new friends
The ability and willingness to make new friends varies widely as we age. For some it's completely natural and easy to form new bonds. Others find it challenging. But when you consider the health benefits, making friends should be encouraged throughout life. And, if you live in a senior living community, there are ample opportunities to find others who share your interests.
Here are some tips to consider that can help you develop new friendships:
Be willing to step outside your comfort zone. Making new friends means being open to sharing information about yourself, including your family, past, and life experiences.
At the same time, be an active listener. Ask open-ended questions, follow-up questions, and truly listen as opposed to waiting for your turn to speak.
Show up. The old notion that there are only six degrees of separation between all of us just may be true. Often individuals move into a senior living community believing they don't know anyone and find as they chat with community members that they have mutual acquaintances, lived on the same street, went to the same camp, or attended the same church or synagogue.
Join a club. Friendships often form with others who share common interests. Senior living communities, including NewBridge and our sister community Orchard Cove, often include robust programs and an array of clubs that foster social interaction. If you're finding it hard to join, say, a book group, start one yourself.
Exercise. Not only is it good for you, but it also provides opportunities to meet others, whether at the gym or through groups that get together to walk, swim, or play sports. Even a garden club provides exercise that benefits older people.
Explore new technologies. Don't be afraid to learn new technologies that may help you connect and stay connected to others. One unexpected outcome of the COVID-19 pandemic is the widespread adoption of virtual programming and video chat. Many seniors in Hebrew SeniorLife's communities continue to use Zoom, finding it particularly useful to stay in touch with family and friends from their old neighborhoods. And Zoom and other similar technologies can combat isolation for those who are ill or experiencing mobility issues.
Travel. For those who are able, there are travel tours designed specifically for older adults. Not only do they provide opportunities to make new friends, but you may find that one of your neighbors may turn out to be a great travel companion. So take the initiative and invite someone in your community to take a trip with you. You may just return home as fast friends.
Pay it forward: if somebody invites you to dinner, and it goes well, return the favor.
Be patient. Assume you aren't going to connect with everybody, and that is okay. You can't expect to attend one coffee klatch or get-together to watch a movie and leave with a new circle of close friends. It takes time to build a relationship. Studies actually show that repeated exposure to certain people increases attraction to them — familiarity breeds fondness. So keep at it. You may swing and miss, but at least you're in the game and not watching from the sidelines. 
And finally, know that as we age we inevitably lose loved ones and good friends. But as painful as that is, the rewards of friendships are immeasurable and should be pursued at any point in life's journey.
Think moving to a senior living community is right for you?
Ready to make new friends? Check out our continuing care retirement communities in the Boston area: NewBridge on the Charles in Dedham and Orchard Cove in Canton. Contact us today to explore all the options.
Blog Topics
Learn More
At NewBridge on the Charles in Dedham, MA, you'll find modern senior living on a 162-acre intergenerational campus. We offer a complete continuum of care to support your best life, as you define it.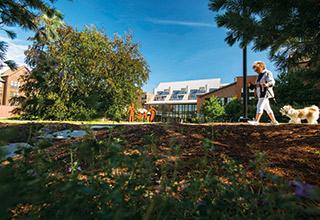 Orchard Cove, in Canton, MA, offers living options that span the full continuum of care, including independent living. The community is bustling with activities, from life-long learning to entertainment.