How the MIND Diet Could Help Prevent Dementia or Alzheimer's Disease
How the MIND Diet Could Help Prevent Dementia or Alzheimer's Disease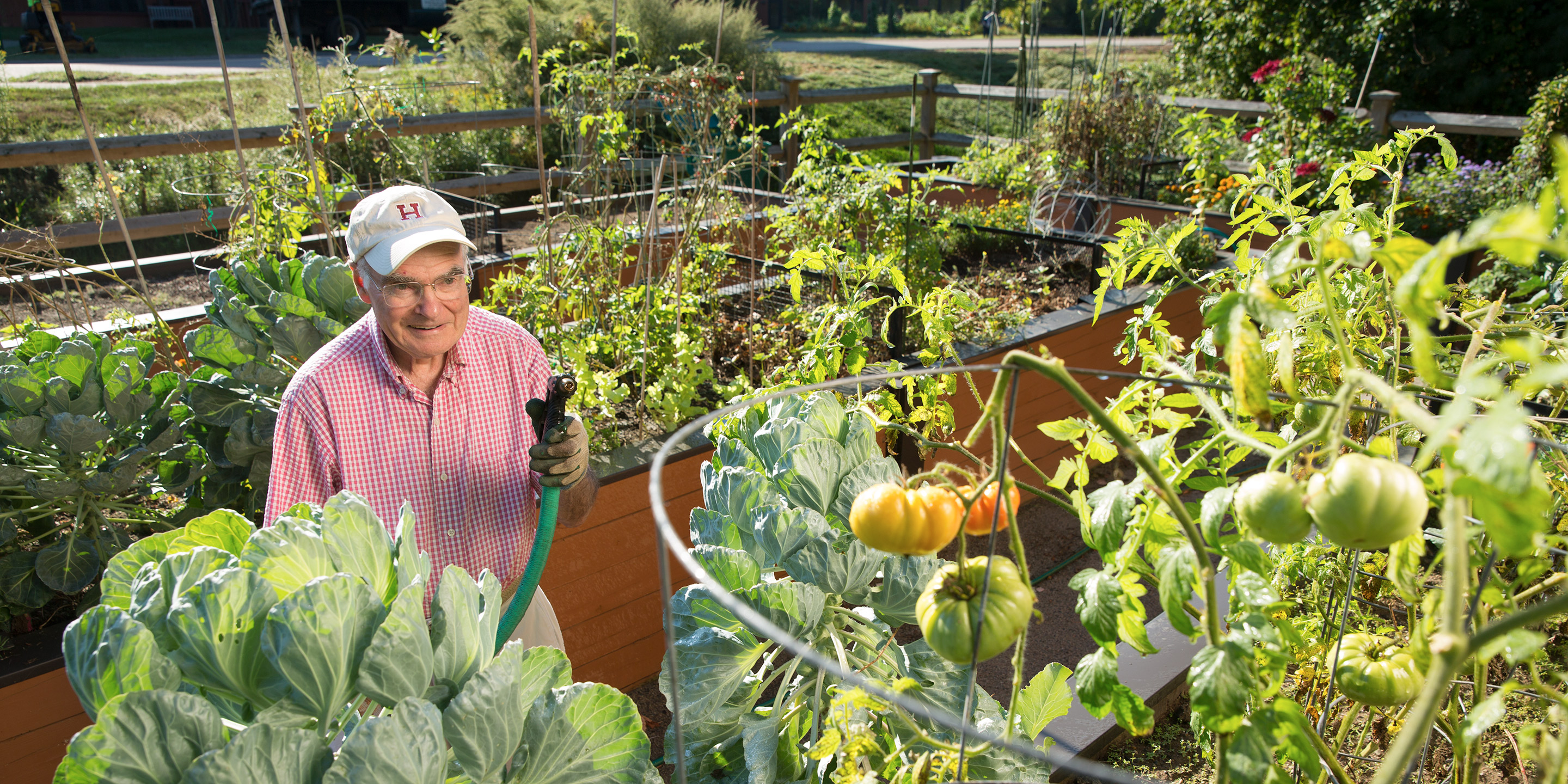 Since researchers have not yet determined what causes dementia or Alzheimer's disease, you may be wondering if there is anything you can do to prevent it?
The answer is yes!
A recent study considered the findings of 396 studies to identify risk factors that are shown to increase the likelihood of developing the disease. The good news is, there are many risk factors that we can control. In fact, scientists estimate that at least 40% of the risk of developing dementia can be altered with attention to our lifestyles.
Diet and Dementia Risk
Food may not be the first thing that comes to your mind when you think about reducing your risk of dementia or Alzheimer's disease. However, what you eat has an enormous impact not only on your weight, heart health, and cancer risks, but also on your mood, your mental abilities, and your risk of developing dementia. Research shows that a plant-based diet that contains abundant fruits, vegetables, legumes, nuts, and whole grains—with limited amounts of animal products—is best for cognitive fitness. Another benefit to a plant-based diet is that it can help with weight loss, and obesity is a risk factor for dementia.
There is even a diet called MIND, developed by Rush University nutritional epidemiologist Martha Clare Morris, ScD, and her colleagues. The MIND diet combines elements of the Mediterranean diet and the DASH diet, which reduces high blood pressure (DASH stands for Dietary Approaches to Stop Hypertension, and MIND stands for Mediterranean-DASH Diet Intervention for Neurodegenerative Delay).
In one study on 960 participants with an average age of 81 years, investigators analyzed  cognition scores over 10 years. They found that individuals on the MIND diet scored much better, on average as if they were 7.5 years younger cognitively!
In another study the same team of researchers studied 923 people between the ages of 58 and 98 years old and showed that even moderate adherence to the MIND diet reduced the risk of Alzheimer's disease by 35%, and high adherence to the diet reduced the risk by 53%.
What is the MIND diet? 
There are ten brain-healthy foods you should try to eat:
Green leafy vegetables – aim for six servings a week. These include spinach, kale, collards, Swiss chard, mustard greens, turnip greens, dandelion greens, arugula, endive, grape leaves, and romaine lettuce.
Other vegetables – aim for at least one serving a day. These include green or red peppers, squash, carrots, broccoli, celery, potatoes, peas or lima beans, tomatoes or tomato sauce, beans, beets, corn, zucchini, summer squash, zucchini, eggplant, coleslaw, or potato salad.
Nuts – aim for five servings a week. Try peanuts, almonds, walnuts, cashews, pistachios, or nut butter.
Berries – aim for two servings a week. Try blueberries, strawberries, raspberries, or blackberries. Frozen berries work, too, when berries are out of season.
Beans – have beans during at least three meals a week. Try black, pinto, cannellini, garbanzo, kidney, and lima beans, lentils, edamame, tofu, hummus, or soybeans.
Whole grains – aim for three servings a day. You want dark or whole grain bread, brown rice, whole grain pasta, wild rice, quinoa, barley, bulgur, oats, or whole grain cereal.
Fish – eat at least once a week.
Poultry – have for two meals a week.
Olive oil – have this be your primary oil.
Wine – have one glass a day.
Just as there are foods that promote and help brain health, there are also foods that are unhealthy. Try to limit these food groups:
Red meats – limit to four meals a week.
Butter and margarine – limit to 1 tablespoon a day.
Cheese – limit to one serving a week.
Pastries and sweets – limit to five servings a week.
Fried or fast foods – limit to one time a week.
Why does the MIND diet work? 
We do not know for sure, but the brain-healthy foods contain antioxidants, Omega-3s, vitamin E, folate, flavonoids, and carotenoids, which work to fight inflammation and prohibit amyloid deposits, both of which are thought to be connected to neurodegenerative disease.
What else affects brain health?
Simply eating the MIND diet isn't enough to forestall mental decline or prevent dementia. Diet is very important, but it works in concert with exercise, sleep, stress management, social interaction, and mental stimulation to yield the best results.
There are six cornerstones to any effective brain health and cognitive fitness program that can reduce the risk of dementia:
Step 1: Eat a plant-based diet.
Step 2: Exercise regularly.
Step 3: Get enough sleep.
Step 4: Continue to challenge your brain.
Step 5: Nurture social contacts.
Step 6: Manage your stress.
At the Deanna and Sidney Wolk Center for Memory Health at Hebrew SeniorLife in Boston, MA, the specialized staff are ready to help you put a plan in place that meets your needs and can make it easier to achieve your brain health goals. Are you interested in learning more? Give us a call at 617-363-8600 or contact us today.
Looking for a good recipe? Try this soup often enjoyed by residents at New Bridge on the Charles.
Vegetable Barley Soup
3/4 cup Onions, diced
12 cups vegetable broth
1 cup Carrots, diced
1 zucchini, diced
1 cup celery, diced
1/2 pound barley
2-3 Garlic bulbs, chopped
1/8 cup oil
1 can diced tomatoes
1 tablespoon thyme
1 bay leaf
Salt and pepper, to taste
Directions:
1. In a small stock pot, sauté onion, carrots, celery, and garlic.
2. Add the vegetable broth, tomatoes. Bay leaves and Thyme leaves. Bring to a boil.
3. Add the barley and zucchini and simmer until the soup has slightly thickened and the barley is 
cooked. 
4. Adjust seasoning if needed.
Tina Reilly, Manager of Clinical Nutrition at Hebrew Rehabilitation Center, also contributed to this post.
Blog Topics
Learn More
The Deanna and Sidney Wolk Center for Memory Health at Hebrew SeniorLife provides outpatient memory care services, in person and virtually, for people living with cognitive symptoms — and for their families and caregivers.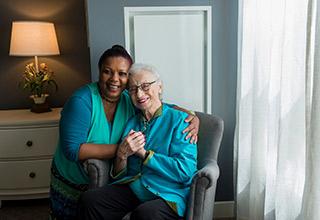 Hebrew Rehabilitation Center provides skilled care and support after illness or surgery and offers long-term chronic care and specialized care for those with memory loss.