Seven Myths about Senior Living
Whether it's that retirement communities are only for "old" people or that you'll live in a tiny apartment, we've heard all the misconceptions about retirement communities and we're here to tell you why they're wrong.
Seven Myths about Senior Living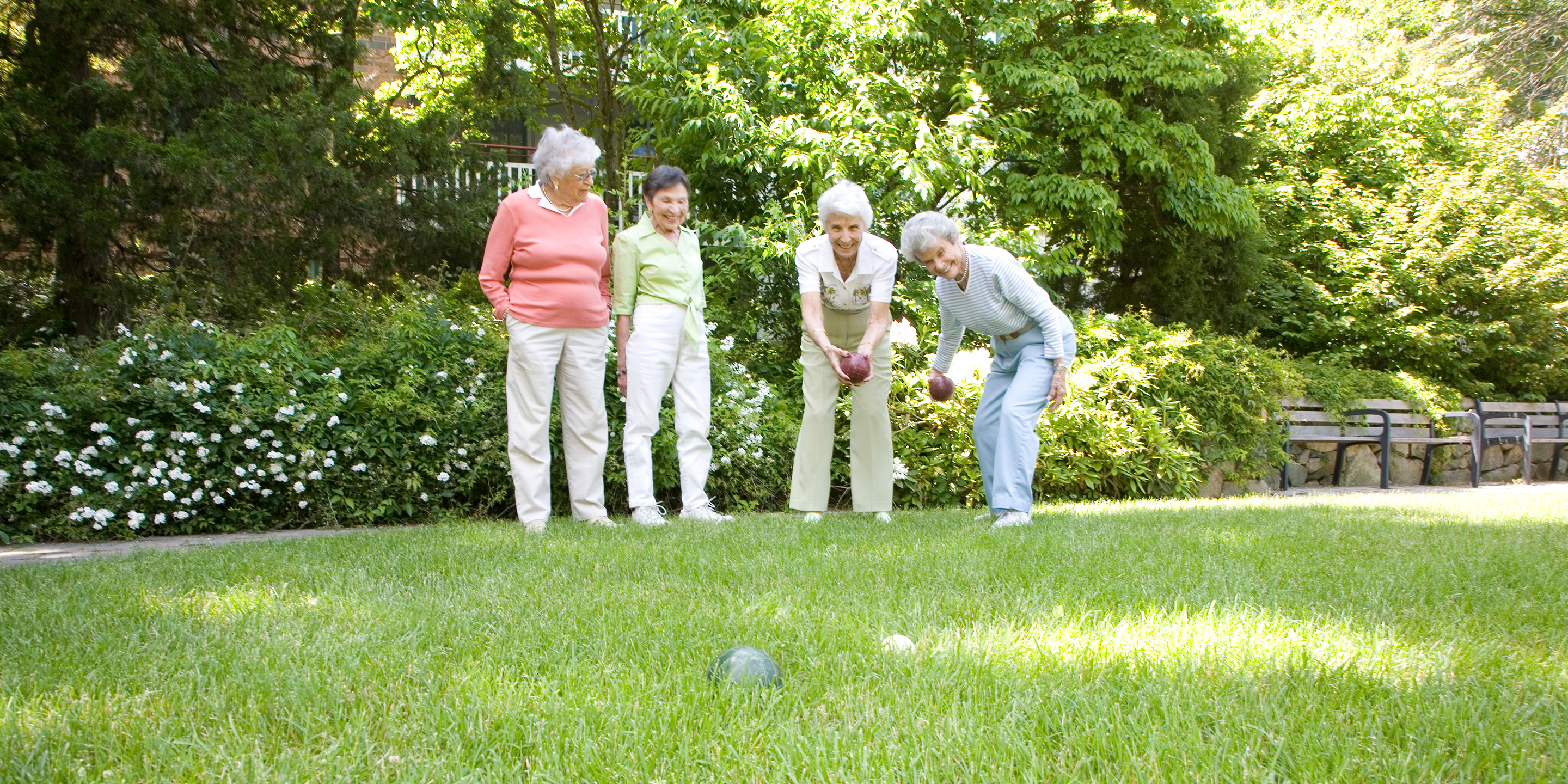 Like everything else, senior living communities have changed with the times. As the Baby Boom generation enters their retirement years, their expectations have driven an evolution. 
Today's older adults want to live their lives on their own terms. Accordingly, good senior living communities have shaped themselves to fit those expectations: melding modern living with senior-focused conveniences and amenities. As a result, your lifestyle isn't restricted by where you live your life and in fact, can enhance it. 
However, in many people's minds their visions of senior living haven't caught up to reality. Here are some common myths about senior living communities, debunked by those who live there. 
I won't know anyone there
It's true. Moving to a new community means you are going to have to learn the names of your new neighbors—and everybody else. You'll be integrating into an already established community. How long will it take before you feel accepted?
Given the importance of fitting in, many communities work hard to introduce new residents and ease their social integration. Efforts include hospitality committees to match residents with similar interests, communal dining tables, and other practices.
Friendships have arisen out of opportunities to dine together because over meals we manage to have sustained conversations," says Eleanor Rubin, a resident of Hebrew SeniorLife's Orchard Cove community in Canton, MA. "We've met people we now really think of as close friends… I would not have dared to imagine before coming to Orchard Cove that I'd be making deep new friendships in my 70s and 80s…but I have.
Staying social plays a big role in overall health as well. Loneliness can cause severe depression and contribute to negative health outcomes especially in older adults. In fact, in one study, social isolation was associated with about a 50% percent increased risk of dementia.
Senior living communities are a great way to combat this. Many include a variety of activities and programs that encourage you to meet other people from a variety of different places and backgrounds.
Claire Marshall, another resident of Orchard Cove, says, "You can find like-minded people no matter what kind of person you are. It's very easy to make friends from other places, and that's fun too, exchanging memories and experiences."
I don't need to live in senior communities until my health declines
Moving to a senior living community is about convenience and lifestyle — freeing you from home ownership. That said, health care is certainly important.  
Moving before you experience health issues gives you more control.  If you wait until an illness or health crisis occurs, you or your family may be forced to pick a community based on availability, not desirability. Also, moving to a senior community while you are able to fully engage in life there means establishing strong relationships and routines that will support you if your health status changes.
In a continuing care retirement community, many health services are right on campus. That means you can access a network of care provided by a team that is already familiar with you and your needs and don't need to scramble to pull resources together in case you get ill.  For example, residents at NewBridge on the Charles in Dedham, MA and Orchard Cove have access to a full continuum of health care services through Harvard Medical School-affiliated Hebrew SeniorLife. Whether you need home health, inpatient short-term rehab, or an exclusive on-site primary care practice, it can all be provided seamlessly and conveniently.
I'll be bored
Senior living communities support a wide variety of interests designed to keep you as active and engaged as you want. 
Activities such as yoga, tai chi, swimming, and fitness classes are all great ways to meet new people and maintain friendships. Whether you want to explore talents and passions, discuss current events, write, play tennis, kayak, or play cards, you'll find others to engage, appreciate, and share in them.  
Orchard Cove resident Toby Orel says, "you have all these people around you who are your peers that can relate to you and that you can relate to." 
Residents can attend talks by best-selling authors (some who may be residents themselves), lectures by noted historians, scientists, and other experts, or performances by acclaimed musicians. They take courses on such topics as recent Supreme Court cases, children's literature, and Italian cinema. Field trips to Boston-area attractions and museums are frequent. Orchard Cove even has an active theater group that recently put on an award-winning production of the musical Guys and Dolls.
It's up to you to decide how you want to spend your time. For some, the best way is curled up with a good book, or practicing a hobby like music, woodworking, painting, or other craft. For others, an enjoyable life is about being social and trying new things. And for many, it's the combination of quiet independent time and exciting social activities that makes life feel meaningful. 
I'll be giving up my freedom
While we often think our house keys unlock ultimate freedom, there are many ways that a home ties you down with burdens.  In reality, maintaining a house isn't always easy or carefree.  Freeing yourself from constant home and lawn upkeep means more time to do what you love. 
Of course, if you really enjoy shoveling your driveway through the blustery New England winter, you can still choose to do that — it's your back.
Many residents who move to a retirement community bring their cars with them and continue to maintain relationships and activities outside the community. Even if you've given up driving, most communities offer transportation to area shops and points of interest, along with rides to medical appointments, so you won't have to rely on friends or family to get around.
As a resident in a senior living community, you aren't restricted in what you can do or where you can go. What most seniors discover is that when they release the responsibility of owning a home, they end up having more free time and the ability to live life the way they choose to. 
I won't have any privacy
With your own apartment, villa, or cottage, you can control how much privacy you have. That means you'll only have visitors when you want them — and no one, including staff, will ever enter your apartment without your prior knowledge and consent. 
Residents can also choose the level of involvement they want in the community. While your privacy will always be respected, it's nice to know that if you are sick or injured, people are there to help however you need it. At NewBridge and Orchard Cove, neighbors look out for each other and form formal and informal support networks for individuals having a hard time.
Only old and frail people live in retirement communities
This could not be further from the truth. 
Health is not the only reason people move to senior living communities. Increasingly, older adults make the move to improve their quality of life — freeing themselves from homeownership. Not only are there ample opportunities for exploring an active retirement such as lifelong learning workshops and volunteer opportunities, some residents even work full- or part-time jobs.  
Judith Weinberg is a resident of Orchard Cove's sister community, NewBridge on the Charles in Dedham, MA. "When we told our friends and family that we were moving to NewBridge, some people we told were really concerned," she says. "They would ask, 'Why are you moving there? You are too young to do that!' I'd tell them it was not so much for today but for tomorrow. But 'today' is really working out very well. We are absolutely delighted with our move. My husband, who still works full-time, is thriving here. 
Modern senior living communities are built for a range of physical and cognitive abilities. They are designed to support a spectrum of needs according to each person who lives there. Whether that's staying active using fitness amenities such as pools, gyms, or nature trails, or staying engaged through community involvement. In fact, at Orchard Cove and NewBridge on the Charles, many residents are active and engaged volunteers in the community and the world around them.
I'll live in a small apartment
Senior living communities offer all types of layouts and living styles that capitalize on  convenience and freedom of choice. You have choice, flexibility, and plenty of options to create your ideal home. Some communities, like NewBridge on the Charles, offer cottages that feel more like single-family homes in addition to condo-style units, while others, like Orchard Cove, offer apartment-style living with outdoor living spaces and options for multiple bedrooms and dens.
How you choose to live depends mostly on what you prioritize. Would you rather live closer to the action, where you don't have to go outside in the rain or cold to get to dining, programming, and friends? Are you a fan of the minimalist living trend and would prefer to downsize to a smaller home? Or are you more comfortable retaining the feel of a single-family home, with a driveway and direct entrance to the outdoors, but without the headaches of homeownership? Senior living communities offer many different home and apartment styles.
I don't have the cash saved
There's a misconception that retirement living is vastly more expensive than keeping your house. While it may be true that the majority of senior homeowners have paid off their mortgages, a loan isn't the only expense you're responsible for with home ownership. When you figure in taxes, insurance, upkeep, and utilities, the expenses can add up - not to mention a gym membership, groceries, and hobbies.
Moving to a retirement community can bring lots of financial benefits. While retirement communities do have a monthly cost, that fee includes many expenses that you would otherwise pay for separately, like lawn care, shoveling, some meals, access to an on-site gym, and more.
Not to mention that the housing market in greater Boston has home values reaching record highs, so you might be surprised at what you can afford. Plus, many communities are willing to work with you to figure out the best financing options for your individual situation.
Thinking about making a move?
As we've laid out, the decision to move to a senior housing community is about freedom. Without a house to maintain, you can focus on what matters to you. Living within a senior community unlocks more opportunities to meet people and do things, or not do things. It's your choice. 
Now that we've busted some myths about living in a senior community, are you ready to consider making a move? We'd love to tell you about Hebrew SeniorLife communities, schedule you a visit to Orchard Cove or NewBridge, and answer any questions you might have. Contact us for more information about how you can take advantage of everything senior living communities offer.
Blog Topics
Learn More
Orchard Cove, in Canton, MA, offers living options that span the full continuum of care, including independent living. The community is bustling with activities, from life-long learning to entertainment.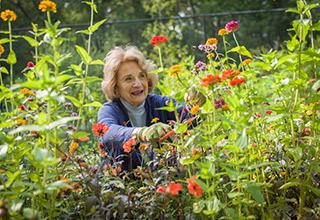 At NewBridge on the Charles in Dedham, MA, you'll find modern senior living on a 162-acre intergenerational campus. We offer a complete continuum of care to support your best life, as you define it.