What is a Long-Term Chronic Care Hospital?
What is a Long-Term Chronic Care Hospital?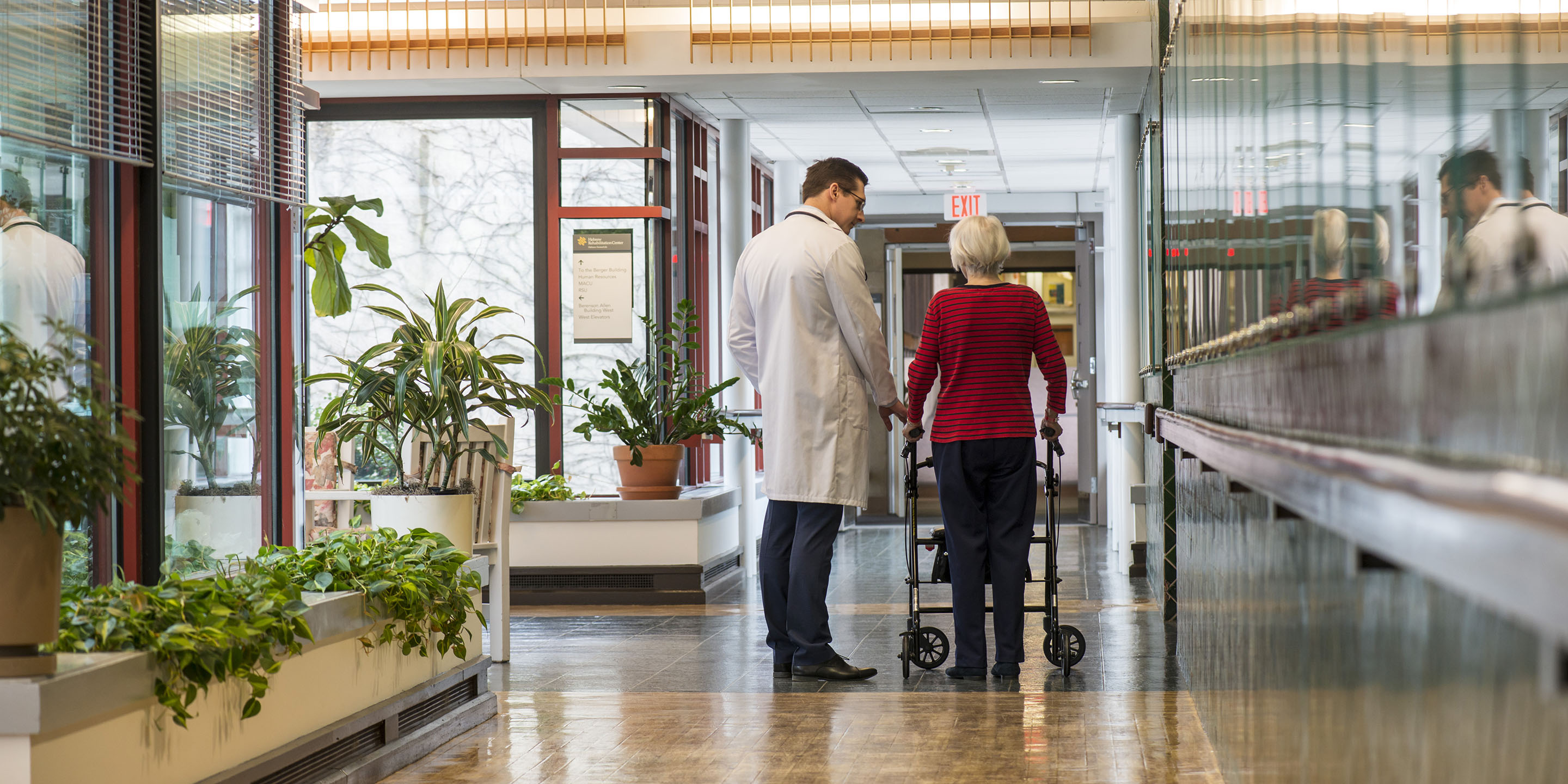 It can be overwhelming and at times stressful to consider care options for your aging parent. There are so many options for senior care, each offering something slightly different. 
Many people are familiar with nursing homes and communities that offer independent or assisted living. However, sometimes, you or your loved one needs more care than those settings can provide. There's another option you may not have heard of: long-term chronic care. 
What's the difference between long-term chronic care and a nursing home? 
Long-term chronic care is a higher level of medical care not found in traditional long-term care settings or nursing homes. It combines comprehensive therapeutic programs and clinical services for seniors with chronic and sometimes complex diagnoses. 
Hebrew Rehabilitation Center, with locations in Boston and Dedham, is licensed as a long-term chronic care hospital, which allows us to offer medical services not found in nursing homes. The medical care provided is in a home-like setting and staff focus on the individual needs of seniors and offer a wide range of therapeutic programs. 
Here are some notable characteristics of long-term chronic care at Hebrew Rehabilitation Center: 
Geriatric specialists, who are experts in the care of seniors, provide 24/7 medical care. Our Harvard Medical School-affiliated physicians are on-site and our Department of Medicine is one of the largest geriatric practices in Massachusetts. 
Small households help maximize patients' independence with assistance from an interdisciplinary team. Staff ensure that all patients feel at home, respected, and cared for.
Specialized therapists provide a wide range of rehabilitative therapies, including physical, occupational, speech-language, and expressive therapies. Each patient is evaluated on admission and receives a personalized care plan with individualized goals.
A palliative care team includes physicians, social workers, nurses, and spiritual care providers who focus on pain relief, the symptoms and emotional stress brought on by serious illness, and family communication about goals of care.
A life enhancement team offers patients a wide range of activities to optimize quality of life and provide opportunities for continued personal growth.
Rabbis and chaplains attend to the spiritual and religious needs of patients.
A culinary team, including dieticians, offers personalized nutrition services.
A pharmacy, lab, and specialty care like podiatry and radiology are all available on-site.
Ready to explore long-term chronic care? Contact our Admissions Department for more information at 617-363-8372.
 
Blog Topics
Learn More
Hebrew Rehabilitation Center provides skilled care and support after illness or surgery and offers long-term chronic care and specialized care for those with memory loss.