Caring for Someone with Dementia During the Coronavirus Pandemic
Caring for Someone with Dementia During the Coronavirus Pandemic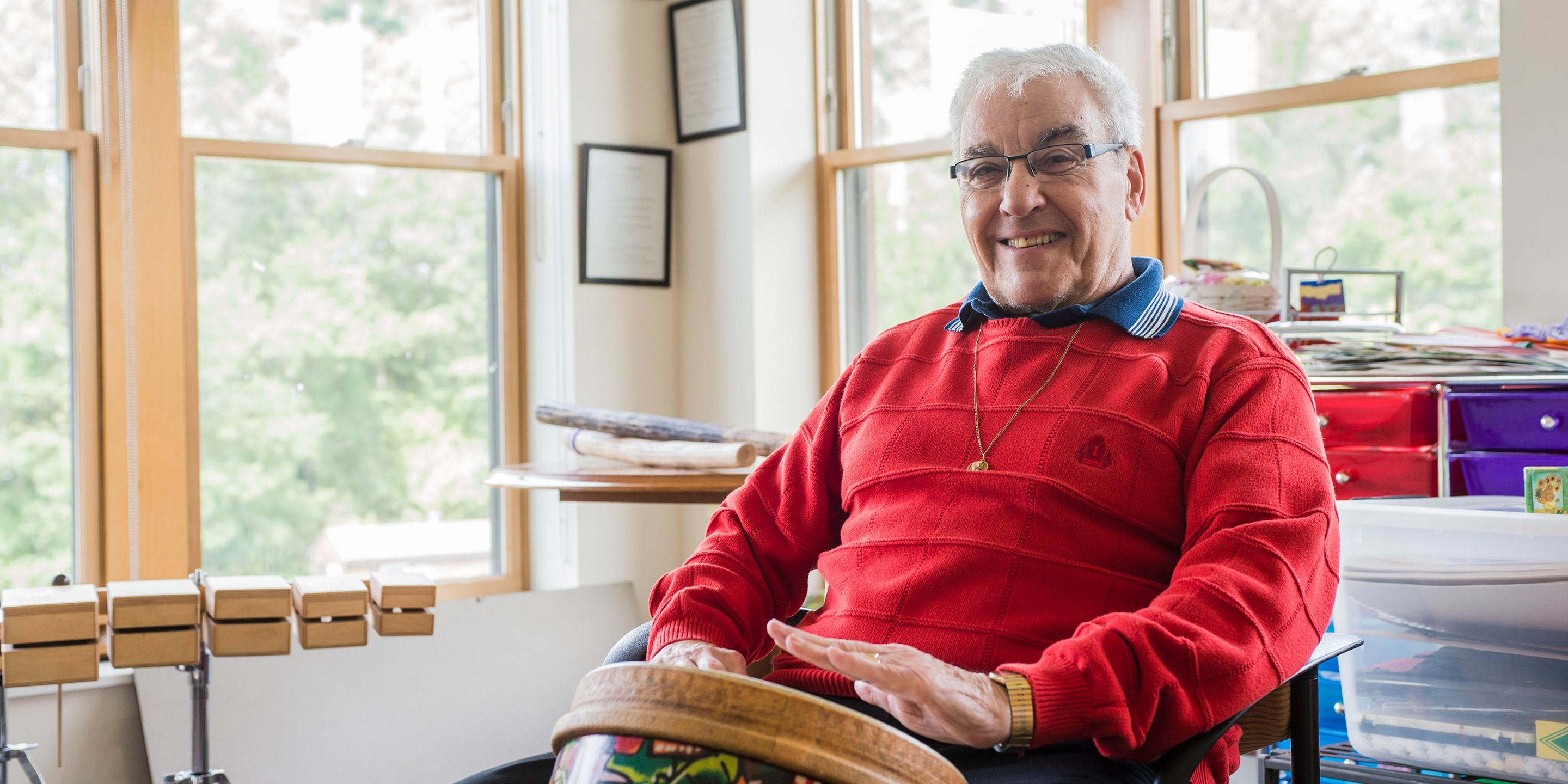 The coronavirus pandemic is making everyday life challenging for all of us, but that's especially true if you're caring for someone with dementia due to Alzheimer's disease or another cause. You may be providing care in your home without the community supports that you're used to, or maybe you're trying to help while being physically separated due to the social distancing required to stop the spread of the disease.
The anxiety you may be feeling about providing dementia care is likely compounded by the reports that most of the deaths from COVID-19 are in people older than 60, especially the frail and those with chronic conditions such as diabetes or cardiovascular disease. The increased risk of COVID-19 in older adults may in part be due to the fact that as we age, our immune system is less able to fight off infection. The risk seems particularly high in individuals with cognitive impairment and dementia.
In addition, cognitive and memory impairment can put a person at higher risk for complications from the isolation and social distancing needed to control COVID-19. Here are some tips for helping someone with dementia or Alzheimer's disease during the COVID-19 pandemic:
Provide information: Older adults, particularly those with cognitive and memory impairments, often have low awareness and limited access to accurate information and facts about the COVID-19 pandemic. This can result in either excessive worries or in a lack of appropriate concern. As a family member or caregiver, it's important to provide clear, concise information and to repeat it often to ensure understanding.
Help with personal hygiene and social distancing: Cognitive impairment makes self-protection challenging. Therefore, the risk of infection is higher in a person with dementia, who may not fully understand the risk of disease or may forget to be as careful as necessary. For example, regular hand washing is hard to remember, even for people with good memory. If infected, a person with cognitive limitations can unknowingly spread the disease. Putting in place a strict structure with reminders and oversight can help to minimize the risk to the person with dementia and to others in the household.
Recognize illness: Poor memory and limited self-awareness also pose risks because the person may not recognize the presence of a cough or might even forget to mention an episode of vomiting to a caregiver. A checklist of questions and perhaps even assessing the breathing and measuring the temperature daily can become a helpful routine.
Reduce stress: During these challenging times, caring for someone with cognitive impairment causes a substantial increase in stress for caregivers and family members. It's important for you to consider your own well-being and get appropriate support. The risks to a person with dementia are substantially increased if their caregiver is stressed or depressed.
If you need help caring for a parent or loved one with dementia due to Alzheimer's disease or any other illness– or if you're seeing signs of dementia and don't know where to turn next – the Deanna and Sidney Wolk Center for Memory Health at Hebrew SeniorLife is open for in-person, telehealth, video, and telephone services. We can provide consultations to assess cognitive function and address behavioral changes, recommend personalized interventions, provide individual counseling and dementia caregiver support groups, and connect you to additional resources. Services are covered by Medicare and most insurances.
Contact us at 617-363-8600 or WolkCenter@hsl.harvard.edu to learn more and get help.
 
Blog Topics
Learn More
The Deanna and Sidney Wolk Center for Memory Health at Hebrew SeniorLife provides outpatient memory care services, in person and virtually, for people living with cognitive symptoms — and for their families and caregivers.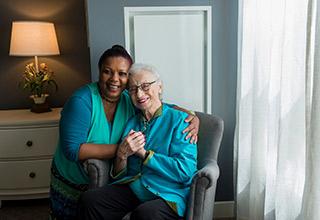 From our Wolk Center for Memory Health to our Adult Day Health program to Assisted Living to Memory Care Assisted Living, we offer a wide range of memory care services and support.