Combating the Winter Blues
Combating the Winter Blues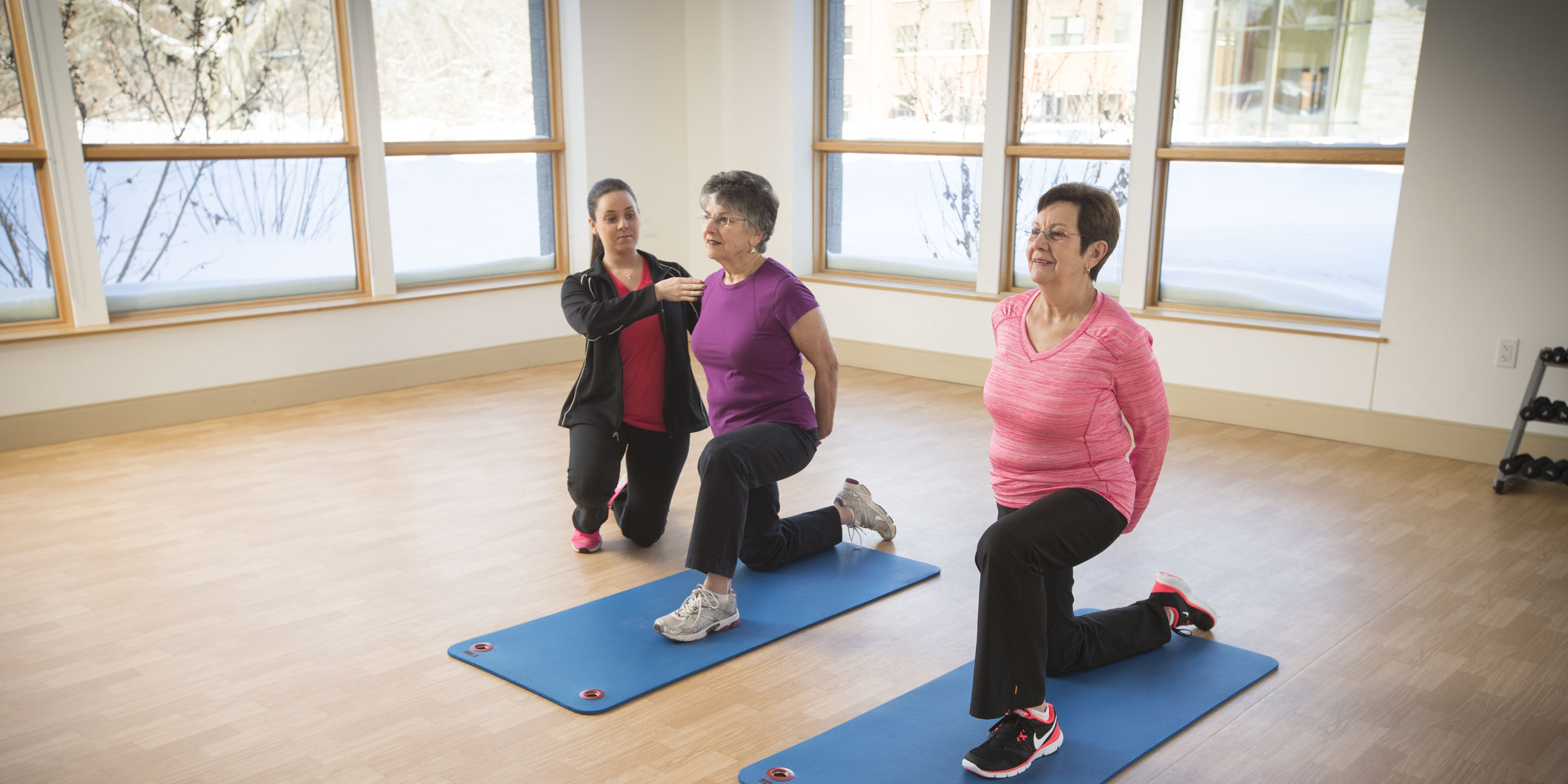 Do the short days and icy sidewalks get you down at this time of year? Turns out you're not alone. Seasonal affective disorder, or SAD, is estimated to affect 10 million Americans – and yes, most live in places far from the equator, like New England. For many seniors, especially those who live alone, the winter months can bring on a lesser form of SAD – the winter blues.
We talked to Rachael Falk, PsyD, about how seniors can cope with feelings of isolation and loneliness, especially in the winter. Dr. Falk is a clinical psychologist at Hebrew SeniorLife, seeing patients at Hebrew Rehabilitation Center in Boston and Dedham and at NewBridge on the Charles. Her specialty is geropsychology, which focuses on the mental health concerns of older adults around depression and aging, anxiety, and age-related illnesses.
Q. What advice would you give to older adults experiencing depression and anxiety around aging, illness, or loneliness?
A. Talking about it is huge. Don't suffer in silence. Talking about what you are feeling acknowledges the feelings and can be helpful. Psychologists like myself are here to help, and we want people to know they are not alone, and that their feelings are real, and individual. Everyone is different, but knowing that you are not alone is a good first step.
Q. Do you have some advice for seniors on how they can deal with the "winter blues" that many of us feel at this time of year?
A. Participating in activities, even during the months when daylight is short and there may be bad weather, is important. Try taking a class, or perhaps try joining a religious community. Exercise has lots of benefits for the brain and mood, along with physical and social benefits. And if you are worried about getting out safely, I advise seniors to arrange for transportation, and maybe try using a ride-sharing app. Also, I remind people that technology like FaceTime, Skype, and social media can connect you with people, especially in the bad weather months.
Q. In your experience, what have you seen that helps older adults cope with things like age-related illness or loneliness?
A. Sometimes people just need to be validated. As we age, there may be many hurdles, which are akin to grief. It may be that they have just moved to a new living situation from out of state, and don't know anyone. They may be grieving the loss of their former life. The person may have just lost their spouse. It's important for an individual to acknowledge feelings of grief and loss. It's also important for them to know that these feelings are completely normal, and that they are not alone.
Q. Do you recommend any non-pharmaceutical interventions, such as meditation, tai chi, yoga, mindfulness, or massage?
A. Yes! All of the above. There is strong evidence to support things like mindfulness helping with chronic pain and anxiety. If it applies to you, I also recommend joining a support group. There may be a lot of people here who are going through the same things that you are.
 
Blog Topics
Learn More
We empower seniors to meet their wellness goals using Vitalize 360, an innovative health and wellness platform that combines one-on-one coaching with research-based tools.
At NewBridge on the Charles in Dedham, MA, you'll find modern senior living on a 162-acre intergenerational campus. We offer a complete continuum of care to support your best life, as you define it.