Coping with Grief During COVID-19
A complex range of emotions during a pandemic is completely normal. Learn more and get some tips to help you navigate uncertain times.
Coping with Grief During COVID-19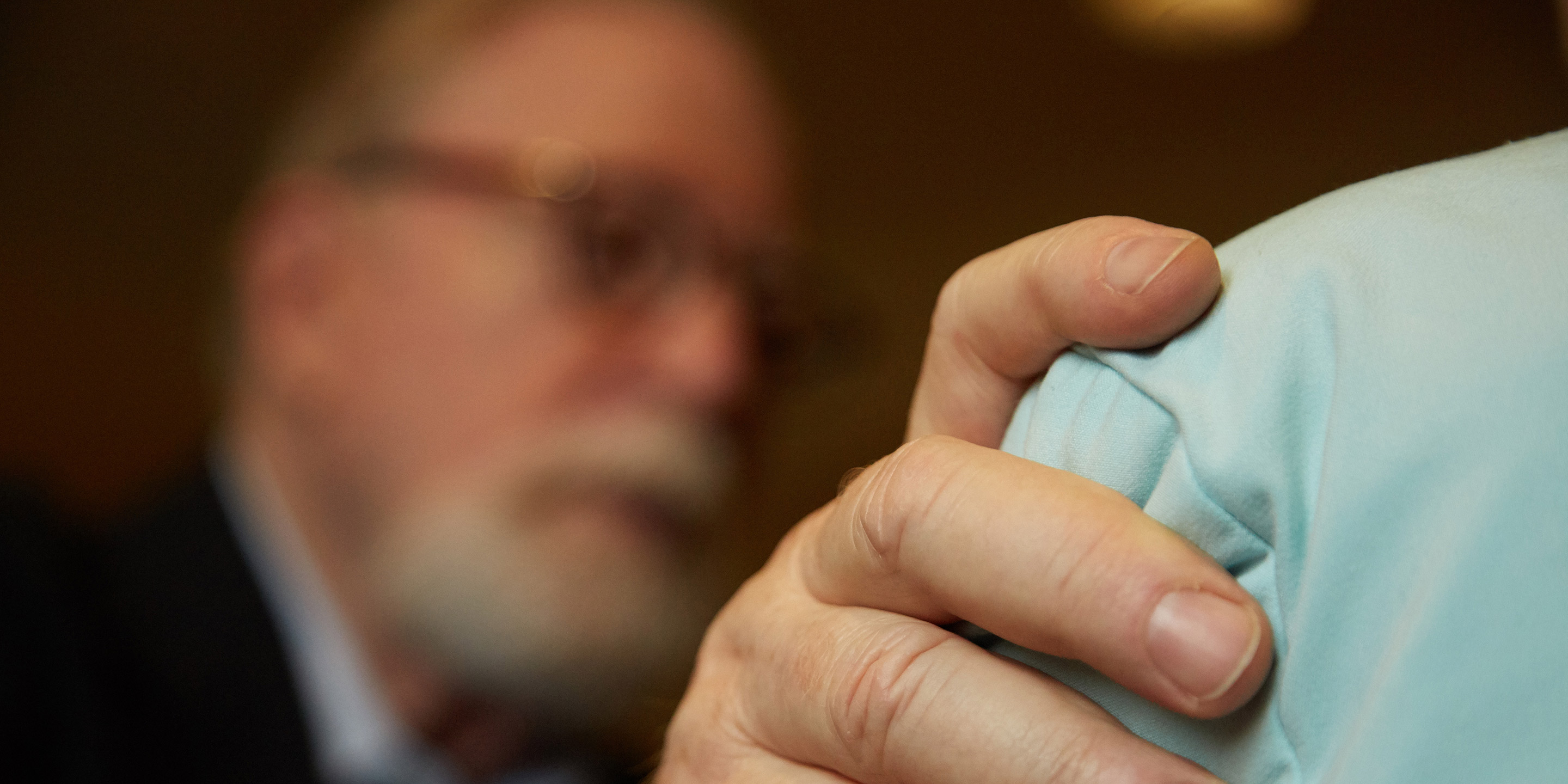 Understanding grief caused by the pandemic
The coronavirus pandemic has changed our lives drastically. We are now several months into radically restructured lives: our sense of normalcy, our pre-pandemic routines, our social and physical interactions, and our connections with those around us have all been challenged or lost. 
Events like a pandemic impact us in many ways: cognitively, emotionally, socially, physically, and spiritually. No one who is witness to a disaster is untouched by it. Many of us are feeling uneasy, uncomfortable, and anxious - all emotions that accompany grief. While grief is traditionally associated with the feelings and emotions that come after the loss of a loved one, it can be present for any loss.  
You might be feeling the loss of being able to spend time with friends or family. You might be grieving the loss of being able to do simple things, like go grocery shopping, without a sense of caution or uneasiness. You might be grieving the rescheduling of a long-planned wedding or trip. Many people have lost loved ones to the COVID-19 pandemic. 
Our grief and mourning are all taking place against a backdrop when many of our traditional spiritual and cultural traditions have been completely upended. Whatever the loss is, no matter how big or small it seems to you, I counsel people to make space for those feelings, and remind them that they are not alone in their emotions. One of the places of inspiration I have found personally during this time is the creativity with which we are learning to adapt our rituals and ways of life.
There continues to be so much uncertainty about how the pandemic will run its course.  Uncertainty itself can feel like a spiritual crisis, because we as human beings tend to crave order and meaning - not chaos - which is hard to grasp and can add to anxious feelings. The pandemic did not come in a vacuum, either. For the last few years, many people have been living at a heightened sense of fear or insecurity. Our country has been grappling with many issues like racial inequality and rising anti-semitism, and continues to address systemic racism, social injustice, and climate change, among other issues. COVID-19 came at a time when our communities were already tired and in many cases, anxiety was widespread. 
Signs and symptoms of pandemic grief 
As a rabbi and educator in Hebrew SeniorLife's Clinical Pastoral Education Program, one part of my job is to support residents, patients, and staff in times of crisis. 

During these stressful and uneasy times, I've listened as many people have expressed feeling  out of touch with their usual selves. Crises like this one can feel like you are moving through a fog, or like strong feelings are triggered by the slightest events. Some people will be unable to make a decision - like what to make for dinner - or appear helpless. Others may become aggressive, making unreasonable or irrelevant demands or rash and inappropriate choices. As stress continues - which it is likely to for some time in this situation - individuals may begin to exhibit physical symptoms like fatigue and loss of sleep. 
Seven months in, we are all tired.  What is key to remember is that however you are reacting - cognitively, physically, spiritually, emotionally - your body is having a normal response to a very abnormal situation. As human beings, our bodies are wired to let us know when things are not as they should be. 
Symptoms of stress and exhaustion are not always immediately evident. People (you included) may insist that they are doing "great" or "OK," when in reality they haven't been able to tune in to the toll the stress is taking on them emotionally and physically. I often hear people worry that they aren't "doing self-care" right, if they aren't the meditating type or don't find comfort in baking, or reading, or any other kind of activity that social media recommends. 
The important thing during a time of stress or grief is above all, to be gentle and patient with yourself. What does that look like? At the beginning of all this, a wise friend told me that she wakes up every day and asks herself, "What can I carry today?" It was good advice, and I'm passing it along to you.  When things get overwhelming, ask yourself what you can handle at that given moment, and try (this might take some effort) not to judge yourself for that not being enough.  
Ways to cope with pandemic grief 
There are some simple things you can do to feel more "grounded" and present if you're feeling overwhelmed:
Deep breathing: Breathe in for a count of four, hold your breath for a count of seven, and release it for a count of eight. Both the counting and the breathing help. 
Cross your arms to tap on your shoulders, right hand to left shoulder, left hand to right shoulder. Alternate the tapping. You can tap on your knees, too. Physically put your feet on the ground (take your shoes off if possible).
Name five things around you that you can see, four things you can touch, three things you can hear, two things you can taste, and one thing that you can smell. 
Do a familiar, concrete activity. Puzzles or doing dishes are good examples.
Reach out to connect with a friend or family member over the phone or on Zoom, just to say hello.
Write down one thing each day for which you are grateful or hopeful. 
Grief, stress, and loss are experienced differently by everyone. What helps you may not be the same as what helps others. One thing that many people find comforting is reaching out to help someone around them. Research has shown that agency - taking charge of something - can have positive effects in helping people deal with grief, stress, or trauma. This could look as varied as doing errands for someone who is in a high risk category, putting a sign in your yard to honor frontline workers, donating to organizations that are helping people, or calling a friend to say hello. You never know what will make a difference in your life or in another's.
Resources for you 
Remember that there are always people ready to help you if you need it, whether they are friends and family, a clergy person, spiritual advisor or chaplain, or a mental health professional. You may find support by exploring online communities, like Modern Loss or What's Your Grief. I hope you trust your feelings and have found some comfort in learning some ways to find the care you deserve during this unprecedented time. 
If you or someone you know may be considering suicide, contact the 988 Suicide & Crisis Lifeline: call or text 988 or chat 988lifeline.org. For TTY users: Use your preferred relay service or dial 711 then 988.
Blog Topics
Learn More
Hebrew SeniorLife's Clinical Pastoral Education program provides geriatric-focused spiritual care training for seminary students of many faiths, future clergy seeking spiritual care skills, and aspiring or current health care chaplains.