Caring for Your Aging Parent in Your Retirement Years
The advantages of being an older caregiver and tips on how to navigate the challenges.
Caring for Your Aging Parent in Your Retirement Years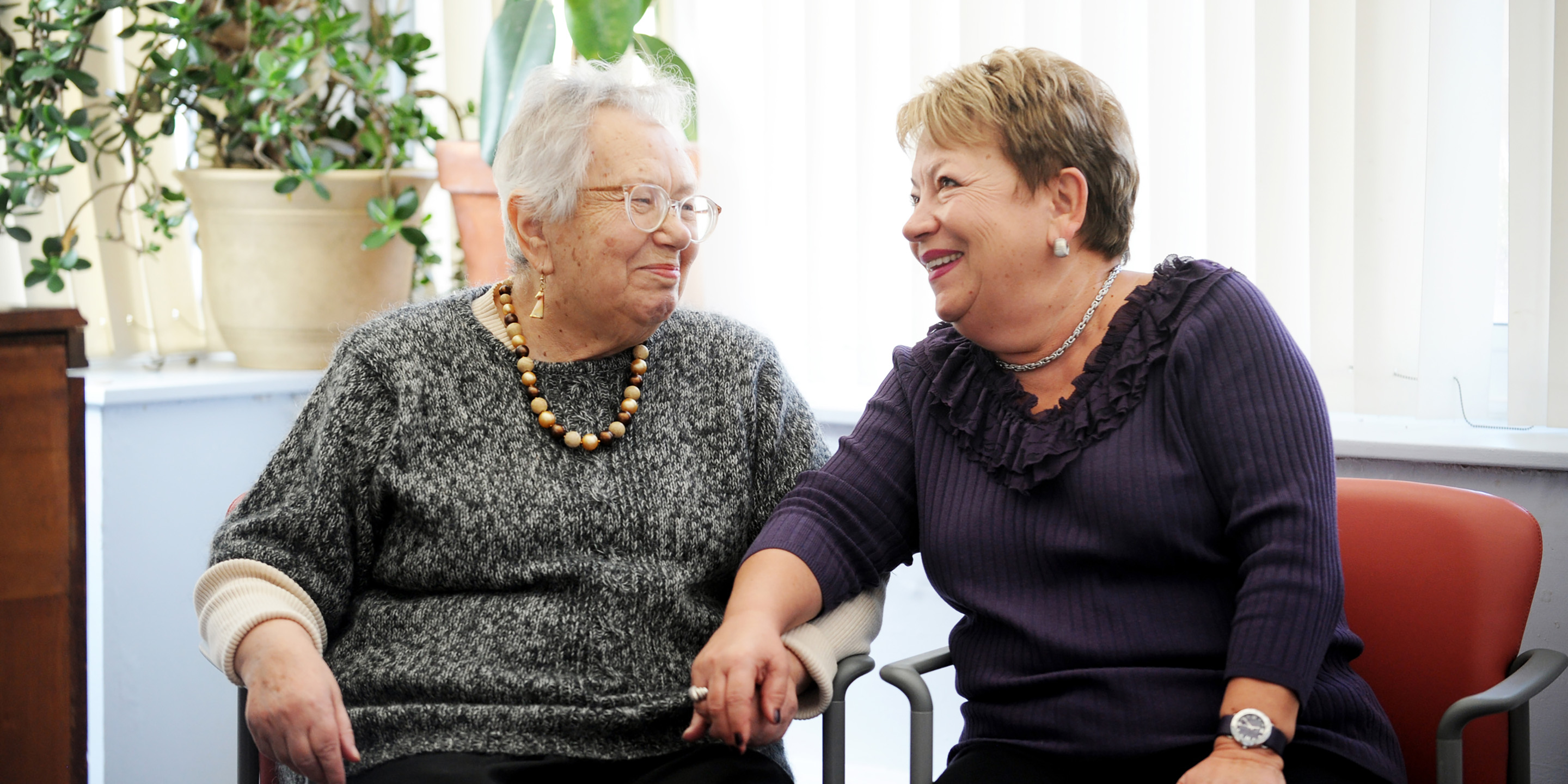 As the average life expectancy rises, parents are living longer as their children continue deeper into adulthood. Many caregivers of older people are themselves elderly. Of those caring for someone aged 65+, the average age of caregivers is 63 years. Caregivers are aging along with those who they are caring for, resulting in retirement-aged adult children caring for their senior parents. 
As a social worker with Hebrew Rehabilitation Center's short-term rehabilitation unit, and long-term chronic care memory support unit I have seen adult children taking care of parents in their 90s. When compared to someone more middle-aged, older caregivers have a different set of tools they can employ. No matter the age of the caregiver, providing care to someone they love is a commitment. 
While this blog post focuses on older adult children caring for their parents, many of the advantages and complications of being an older caregiver apply to spouses taking care of their partner as well. 
Advantages of older caregivers
Older caregivers have two major advantages: life experience and connections. Caregiving for someone you love takes a great amount of energy and has a heavy emotional toll. Older people with more life experience likely have a deeper well of emotional history to draw from. They have coping mechanisms they developed over the years as they struggled with their own emotions. In short, an older person may have deeper sympathy or even a sense of empathy for dealing with the situations caregivers find themselves in. 
Outside of their own life experience, older people can draw on the life experience of their peers who might be able to offer advice or know of good resources. Older people can take advantage of professional, personal, and religious networks they have built — whether it's a coworker whose father has dementia, or a friend dealing with their mom's stroke. 
However, the older a person gets, the smaller those networks become. As we age, we lose people around us. That means that older caregivers can be at greater risk of isolation without a wide pool of friends and other family to draw assistance from. 
The complications of being an older caregiver
While there are advantages to providing care as an older adult, there can also be challenges that a younger person may not face.
Older caregivers might be dealing with their own medical complications now. Things they used to do to care for their parent might be more cumbersome, such as driving at night. Even for those fortunate enough to be in good health, they might not have the energy reserves required for committed, long-term caregiving, not to mention those who have been providing care for a long time already. 
Older caregivers might be looking to retire and were not expecting to use this time to provide care for their parent. For those with grown children, they might be grandparents and want to spend time with their grandchildren. It can be hard to go into retirement thinking that it's "your time" to do what you want, and have to balance that with the demands of caregiving. 
Naturally, those kinds of pressures can create cycles of resentment and guilt. 
The dangers of caregiver burnout
Regardless of your age, providing care is an extremely demanding task that requires hard-to-muster patience and attention to detail. It can cause high levels of stress that take an emotional toll; understandably, the energy and effort you allot to caregiving may leave you without the energy to prioritize your own well-being.
Studies show that being a caregiver is a health risk because people unintentionally neglect their own needs by putting the needs of others above theirs. One in ten caregivers have reported that caregiving has caused their physical health to get worse. The challenge is that as we age, our bodies become less resilient so it can be harder to maintain ourselves mentally, emotionally, spiritually, and physically. That makes self-care even more important. 
When a caregiver neglects their own needs—combined with the stress and emotional taxation of caregiving—they're more susceptible to becoming depressed or burned out. That makes it increasingly challenging to deliver quality care. If you, as the caregiver, have a medical issue, that can be a problem for the person you are taking care of. Taking care of yourself is important for your own sake as well as for the health of the person you are taking care of.
As the popular saying goes, "It's a marathon, not a sprint." Those who treat it like a sprint will very quickly run out of energy.
Older caregivers can be under more mental stress. Even though they might have more free time that doesn't mean it's realistic for the caregiver to devote all their spare efforts to over-time care. That leads to worry and guilt that the caretaker is not doing enough for their parent, despite the fact that they are probably already doing everything they can. 
That's why it's imperative that caregivers stay on top of their own health: going to annual check-ups, dentist visits, and mental health appointments. On an everyday basis, caregivers should also make sure they are getting enough sleep, eating well, and maintaining some sort of exercise.
How to get help caring for seniors in the Boston area
It's important for caregivers to reach out into their community. For Boston residents, Boston ElderInfo has a hotline for seniors resources, and those who live elsewhere in Massachusetts can contact their local Aging Services Access Point (ASAP).  The Alzheimer's Association has a 24/7 hotline. You can also reach out to the senior center or Council on Aging in your town, as well to find out what's available like support groups and programs you might be eligible for. Some primary care doctor's offices, especially those with a focus in geriatrics, will have resources as well. Read more about community resources for caregivers.
Hebrew SeniorLife offers a number of supports for Boston-area seniors and their caregivers:
Interested in learning more, or wondering which option might be right for your situation? Contact us online and we'll be happy to help you.
Blog Topics
Learn More
Hebrew SeniorLife Home Health will send registered nurses and home health aides to your home to provide skilled care any time you need it.
The Deanna and Sidney Wolk Center for Memory Health at Hebrew SeniorLife provides outpatient memory care services, in person and virtually, for people living with cognitive symptoms — and for their families and caregivers.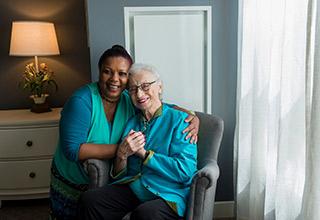 Listen to Hebrew SeniorLife's podcasts about different ways you can help your parents age safely ... and well.