New Research Shows How a Mediterranean Diet Fights Inflammation and Frailty
Read about the Marcus Institute's latest nutrition research, and get tips on incorporating the Mediterranean diet in your life.
New Research Shows How a Mediterranean Diet Fights Inflammation and Frailty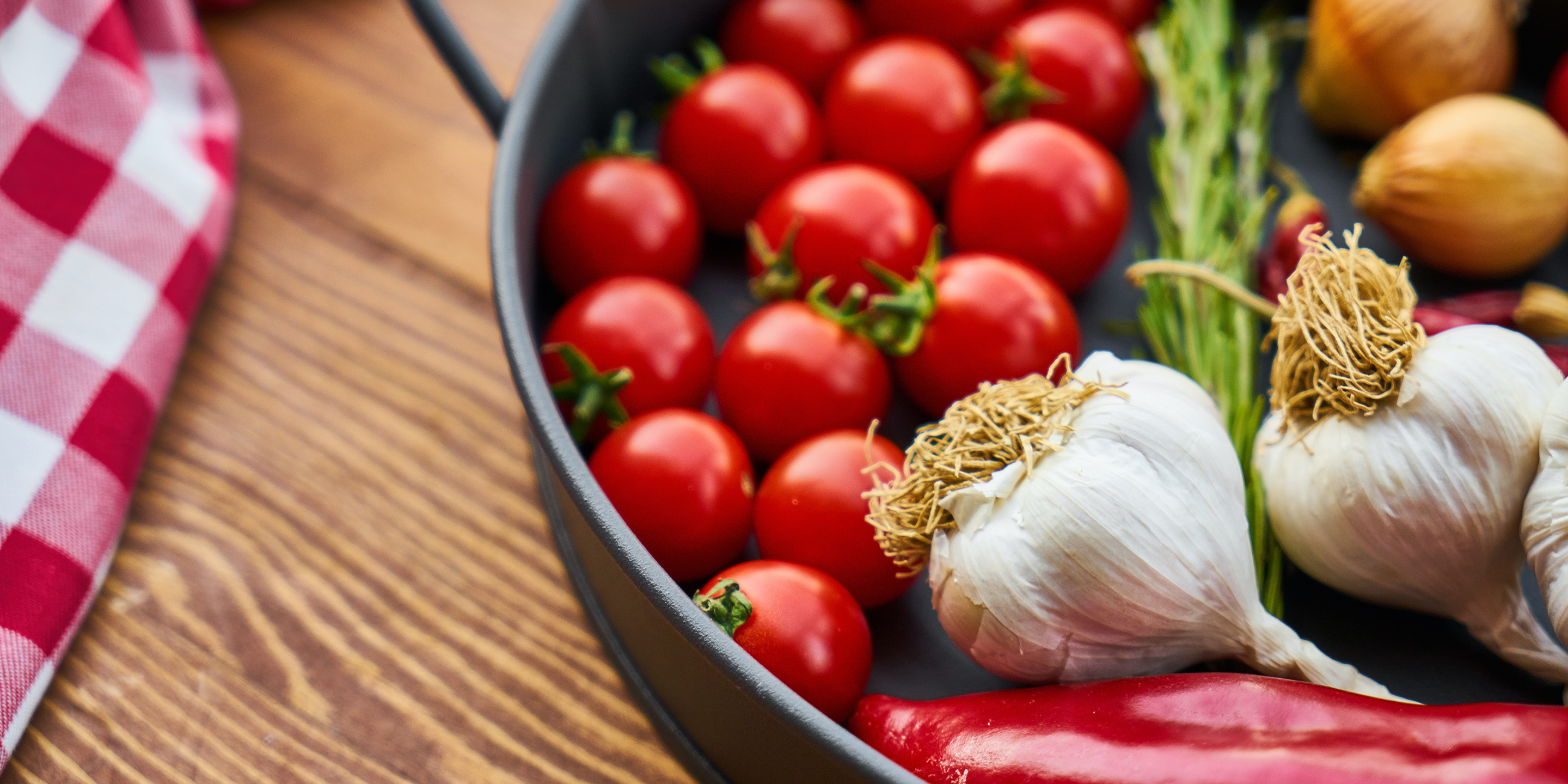 We all know that what we eat is important, but why is it so important? Our diets have a great effect on our overall health.
Inflammation – a natural immune system response – has been previously linked with the health condition of frailty. As an Assistant Scientist at Hebrew SeniorLife's Harvard Medical School-affiliated Hinda and Arthur Marcus Institute for Aging Research, I am part of a team of researchers that linked dietary inflammation with frailty by capturing the inflammatory potential of an individual's entire diet. Our additional research showed how a Mediterranean diet rich in plants, fish, olive oil, and whole grains, which has anti-inflammatory properties, may help prevent frailty.
What is frailty in older adults?
A condition affecting older men and women, frailty is a state of increased vulnerability resulting from a decline in function across multiple physiological systems such as muscle strength, and cognition. Frailty is a serious condition of impaired function or ability that can increase the likelihood of falls, hospitalizations, and mortality. Accordingly, it is considered a risk factor for mobility loss, disability, and several chronic diseases.
About 15% of people in the U.S. who are 65 and older already have frailty, and of the remaining non-frail individuals, 45% are at higher risk of developing frailty in the future. With life expectancy rising, more and more people will age and face the possible risk of frailty.
Malnutrition is a major contributing factor for frailty development. One of the goals of the nutrition program at the Marcus Institute, directed by Dr. Shivani Sahni, is to investigate how diet can prevent or treat frailty. 
What is dietary inflammation, and how is it linked with frailty?
Inflammation is a natural process by which the body responds to a problem. It's a normal reaction that signals to the immune system that something is wrong, so it can release the natural chemicals and immune cells to fight off infection or heal injuries. 
So how does diet increase or decrease age-related inflammation in our body? Many foods contain antioxidants, sometimes referred to as "miracle" or "super" foods. While no single food is a "miracle," these foods do typically have lots of nutrients (including antioxidants such as vitamin C, vitamin E, and other antioxidant compounds like carotenoids and flavonoids) that can reduce the amount of age-related inflammation in the body. Individuals who primarily consume a diet that is packed with natural dietary antioxidants typically have lower risk of developing chronic diseases.  
The opposite is also true. Ultra-processed foods, trans fats, added sugars, refined flours and carbohydrates, and vegetable oils can all increase inflammation. If an individual primarily consumes a diet that increases inflammation and doesn't get enough dietary antioxidants—sometimes referred to as a pro-inflammatory diet—that can be a problem. Chronic inflammation from diet and other factors such as age, smoking, and unbalanced diet can damage healthy cells, tissues, and organs. Even at low levels, chronic inflammation can lead to chronic diseases of aging such as hypertension, heart disease, type 2 diabetes, cancer, and frailty.
Since research has already established that inflammation can lead to chronic diseases, our question was, does a pro-inflammatory diet increase the risk of developing frailty, and can an anti-inflammatory diet help prevent frailty? The answer has the potential to help millions of us as we grow older. We found that yes, a pro-inflammatory diet increases the odds of developing frailty. In our study, those with diets that were the most pro-inflammatory were 2.2 times more likely to develop frailty than those who ate the highest degree of an anti-inflammatory diet.
Why the Mediterranean diet can combat inflammation and guard against frailty
One popular dietary pattern is the Mediterranean-style diet, which is rich in nuts, whole grains, fish and olive oil, beans, fruits, and vegetables. This type of diet is traditionally eaten by people living in the Mediterranean region such as Greece and Italy.
Studies have shown that a Mediterranean diet has anti-inflammatory properties. However, there was a lack of studies to clarify if this type of diet reduced frailty over the long term in North Americans, who do not usually eat a Mediterranean diet. Our most recent study closed this gap in knowledge and found that even in Americans, a Mediterranean-style diet reduces the likelihood of developing frailty.
The efficacy of a Mediterranean diet in fighting frailty may come in part from antioxidants contained in the foods that make up the diet:
Vitamin C plays a role in controlling infections and healing wounds. It is needed to make collagen, a fibrous protein in connective tissue that is weaved throughout various systems in the body: nervous, immune, bone, cartilage, blood, and others. It also helps regenerate other antioxidants within the body such as vitamin E.
Vitamin E enhances immune function and prevents clots from forming in arteries of the heart. It also plays a major role in scavenging and sometimes reducing the production of free radicals, which can build up in cells and cause damage that may increase the risk of disease. 
Carotenoids such as lycopene and beta-carotene are found in brightly colored fruits and vegetables. When consumed, they work together with other antioxidants to strengthen your body's defenses. Research has shown that mixtures of carotenoids are more effective at fighting free radicals than single compounds. Our research suggests that consumption of carotenoids may be the most potent of the three dietary antioxidants in preventing frailty.
How can you start eating a Mediterranean-style diet?
Now that we've shown all the benefits of an anti-inflammatory Mediterranean-style diet, here are some tips for how you can start to incorporate it into your own life:
Build meals around vegetables, beans, nuts, seeds, and whole grains.
Sprinkle a little feta or parmesan cheese on your meals to satisfy your cheese cravings, but keep it in moderation.
Eat fish at least twice a week. Fatty fish, such as mackerel, herring, sardines, albacore tuna, and salmon are rich in anti-inflammatory omega-3 fatty acids.
Use olive oil instead of butter or other oils in preparing food.
Serve fresh fruit for dessert, or add Greek yogurt for breakfast.
Wine is often associated with the Mediterranean diet. If you drink wine, do so in moderation – no more than one drink per day for women and two drinks per day for men. While low amounts of alcohol intake may reduce the risk of some types of heart diseases, it is associated with a risk of some types of cancer.
Mediterranean diet-friendly recipe
If you're ready to try eating a Mediterranean-style diet, here's a recipe to get you started. It was contributed by employee Lisa Meola for a cookbook of recipes collected from Hebrew SeniorLife staff.
Nana's Pasta Fagiole
Ingredients:
1 can kitchen ready tomatoes 
1 can chickpeas
1 can red kidney beans
1 block frozen chopped spinach
2-3 cloves chopped garlic
Olive oil
Directions:
Pour olive oil in a 3-quart pot to cover bottom. Heat on medium.
Add chopped garlic to pan, and brown.
Add kitchen-ready tomatoes.
Carefully rinse residue on inside of can, and add to pot (no more than ½ can).
Open the 2 cans of beans, and add to the pot. Don't drain the liquid, it adds flavor!
Cook on medium-high heat until boiling. Add the frozen block of spinach.
Continue to stir, gently scraping the frozen spinach.
Once all of the spinach is loose, continue to cook for 1 hour on low-medium heat (low boil).
Learn more about nutrition research and outpatient nutrition counseling in Boston
The Nutrition Program at the Hinda and Arthur Marcus Institute for Aging Research focuses on prevention, early detection, and intervention of chronic diseases linked with aging, including osteoporosis, sarcopenia, frailty, hypertension, depression, and more. We do this through nutrition research, training, and education.
If you're looking for research-based one-one-one nutrition counseling, Hebrew SeniorLife also offers an outpatient nutrition counseling program at Hebrew Rehabilitation Center in Boston and Dedham. Schedule your individualized session with a registered dietician by calling 617-363-8539.
Shivani Sahni, Ph.D., Director, Nutrition Program and Associate Scientist, Hinda and Arthur Marcus Institute for Aging Research, also contributed to this post.
Blog Topics
Learn More
At the Hinda and Arthur Marcus Institute for Aging Research, Harvard Medical School-affiliated researchers are working to uncover answers to some of the most pressing challenges of aging.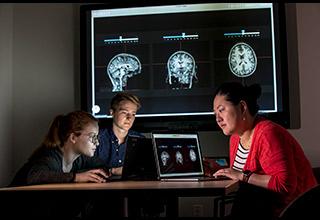 As part of our specialty outpatient care, we offer one-on-one nutrition counseling at Hebrew Rehabilitation Center in Boston. Our Registered Dietitians, who specialize in the needs of older adults, will help you stay in overall good health or provide suggestions to manage or prevent specific health concens.