Working After Retirement
Staying active and healthy, social stimulation, and extra retirement income are among the benefits of working past the average age of retirement.
Working After Retirement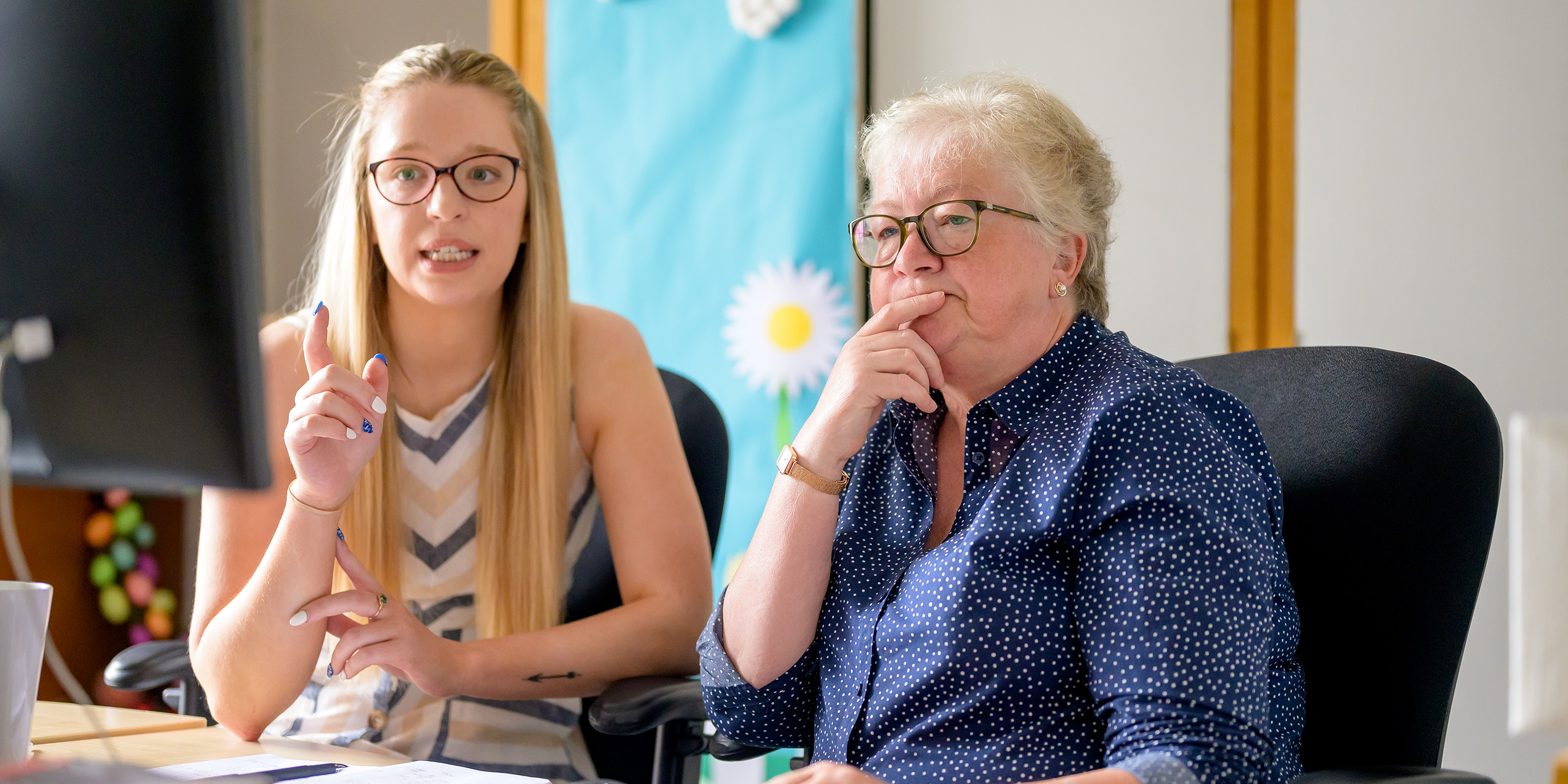 Retirement is often viewed through the lens of an accountant: When do you want to retire and how much money will you need to save to do that? Work until you hit that number then work no more  . . . forever. 
And once you do reach that target age and retire, the popular narrative emphasizes that it's a time for reinvention or rebirth. Everybody seems to ask, "How on Earth are you going to fill the work-shaped hole in your life?"
You could—in fact—keep working. As many retirees live longer, healthier lives, it's more practical to work beyond the traditional age of retirement. Plus, continuing to work can benefit mental and physical health, as well as improve financial flexibility.
Is it OK to not retire?
Of course! In fact, roughly 20% of Americans 65 years of age or older are either actively working or seeking work.
A job can help structure your time while keeping you active and engaged, and following a routine has health benefits. In fact, a study conducted by the Centers for Disease Control suggested that, compared with people who retired, people who worked past age 65 were about three times more likely to report being in good health and about half as likely to have serious health problems, such as cancer or heart disease. This makes sense as even a desk job encourages some level of activity. Physical activity greatly reduces the risk of a serious fall and other health issues, like arthritis. But it's not just physical health that working can improve.
Finding purpose in retirement
The idea of retirement as an entirely new life can be overwhelming. Rather than framing retirement as a complete reinvention, think of it in terms of steering the current path you are on. Your experiences have shaped who you are, and that's a great thing that you can build upon.
Apart from retirement income, there are lots of reasons to continue working. Culturally, work is something that shapes our lives and gives it an inherent purpose. Work can foster a feeling that we are making a contribution to our family and society. This sense of community and social inclusion improves mental health and may help fight depression. A workplace offers regular interaction with other people, which is important to overall health as it can improve mental sharpness and increase cognitive function. 
Some people might be concerned that they will be bored in retirement, and continuing to work is a great way to counter that. As the saying goes, "idle hands do the devil's work," and working past the average age of retirement certainly keeps you busy and gives you something productive, active, and consistent to do. Staying active and avoiding isolation is an important part of preventing cognitive decline. 
Of course, it doesn't have to be all or nothing. Finding a part-time job can be enough to provide structure and purpose.
What are the best jobs for retirees?
By the time we reach our 60s, we have accumulated decades of work experience and valuable skills. 
You might continue to work the same job you have always had. Orchard Cove resident Claire Marshall continued her career as a bookkeeper for The Wine and Cheese Cask, after moving into the continuing care retirement community, ultimately retiring after 47 years. 
Depending upon how mentally or physically demanding your career was, you might want to consider low-stress jobs after retirement, or cutting back to part-time. The work you choose doesn't have to be long-term or full-time. It could simply be a temporary job that helps you ease into retirement.
Retirement can be a good opportunity to switch careers and pursue your passions. For example, if you really like the performing arts, a job ushering at a theater could be fulfilling and fun.  
Take, for example, Orchard Cove resident Larry Barsh. After retiring from dentistry, Mr. Barsh started "Specifically for Seniors," a podcast he describes as designed for those in the "remember when . . ." generation. Larry has interviewed the likes of comedian Robert Klein, neuroscientist Dr. Xiaosi Gu, and National Oceanic and Atmospheric Administration Senior Hurricane Specialist Daniel Brown, among others. 
You can also consider getting involved in a retired senior volunteer program. 
Working in retirement to make more money 
Whether it's a little extra spending money, or to bridge a financial gap, retirees might need the extra income work provides. 
Inflation, an unexpected financial emergency, or a medical setback might trigger a recalculation in how much money is needed to retire. For many, working during retirement is a way to offset some of the financial stress of living on a budget—especially in areas with a high cost of living.
Medical insurance is another consideration, as Medicare might not cover everything you need. Working for an employer that provides private insurance might better fit your needs. Additionally, Medicare is a personal policy that does not cover dependents. That's an important consideration if you have to cover your spouse or another dependent, such as a grandchild.
Jobs that don't offer health or retirement benefits can still help as they prevent you from dipping into your savings. Full-time or part-time jobs in retirement can supplement retirement funds, providing a little extra "fun money" for going out to dinner, or supporting hobbies. The extra financial cushion might allow retirees to check off some of those bucket list items like a vacation with family. 
Also, the longer you work, the more you will pay into Social Security, which may increase the value of the benefits you receive later.
Finding work flexibility in senior living communities
Communities such as Orchard Cove in Canton and NewBridge on the Charles in Dedham offer unique advantages when it comes to working retirement jobs. Without the need to maintain a house, residents have extra time to focus on personal and professional concerns. Writer and Orchard Cove resident Bryna Paston wrote "How to Be the Perfect Grandma," which sold more than 80,000 copies, and then, with her husband's help for source material, wrote a sequel: "How to Be the Perfect Grandpa." 
Additionally, being at Orchard Cove allows retirees to work and take advantage of other amenities. Resident Pat Noonan is a clinical pharmacology consultant and founder of PK Noonan Pharmaceutical Consulting. He helps develop and analyze data from clinical studies required for drugs to get approval from the Food and Drug Administration. "I'm enjoying it. I'll do it until it's no longer fun, and I'm in a good place to be able to do that here at Orchard Cove," he said. Pat is also involved in Orchard Cove's fitness programs, participating in both tai chi and fitness classes. Though he has long worked remotely, living at Orchard Cove has encouraged him to engage in a steady exercise routine.
Orchard Cove is designed to meet the many needs of seniors regardless of career status.  Living in the community offers opportunities to build social networks and establish a new routine of activities with a robust programming schedule.  Once you make the transition, everything will already be in place for when—or if—you stop working.  To find out more about all the advantages Orchard Cove has to offer, reach out to us for more info or to schedule a tour.
Blog Topics
Learn More
Orchard Cove in Canton, MA offers everything older adults need to pursue their passions, forge new relationships, and enjoy new adventures.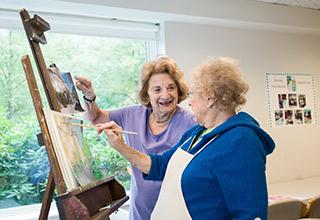 Orchard Cove, in Canton, MA, offers living options that span the full continuum of care, including independent living. The community is bustling with activities, from life-long learning to entertainment.