Hebrew SeniorLife Blog
Tips and resources to help you navigate the joys and challenges of aging, from Boston's trusted expert in senior care.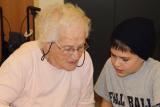 An innovative mobile app that brings meaningful activity to those who struggle to travel.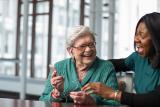 New research is confirming and expanding an idea long held by those who work with Alzheimer's and dementia patients: music has a way of invoking memory.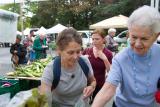 A guide to the problems and solutions of malnutrition in seniors
Inclusive Friday evening services at HRC engage patients in song