When Should You Be Concerned About Your Older Parents?
Watch out for these clues that an aging loved one may be struggling.
When Should You Be Concerned About Your Older Parents?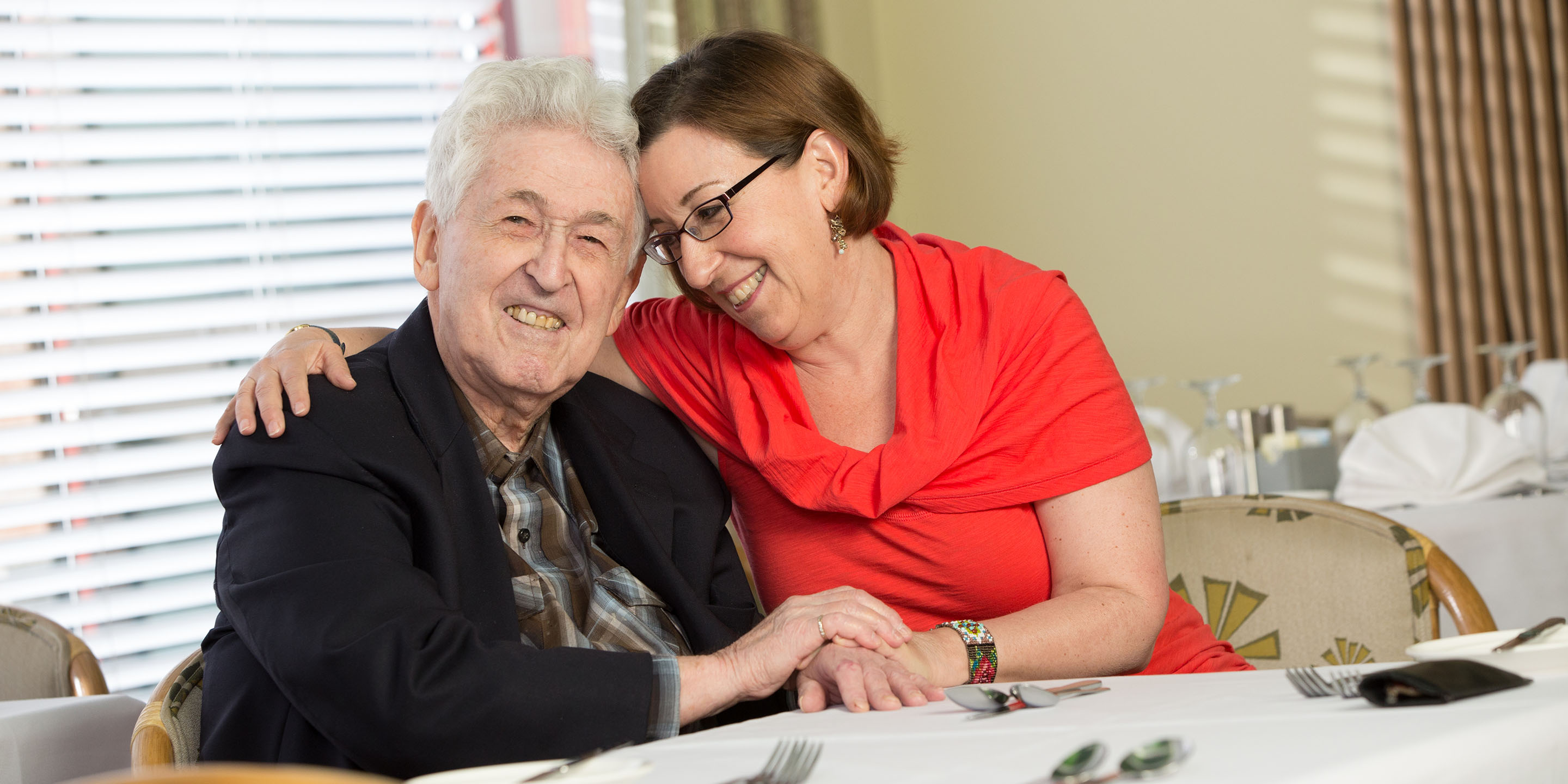 If you have an aging parent, you might be wondering what to look out for as warning signs that they could use some additional help to live independently. As the collaborative care advisor at NewBridge on the Charles in Dedham, I often have conversations with family members who are wondering if they should be concerned about something they're seeing in a loved one.
Here are some things to look out for as you're visiting with older family members:
Look at their physical appearance
If you haven't seen an aging parent or loved one in person in a long time, it can be normal to see a difference in their appearance. But there's a difference between a few more gray hairs and signs that your parent may be declining. Are there observable changes like weight loss or gain or changes in grooming habits? Is your mom still devoted to her weekly or monthly salon visits? If you're used to seeing your dad dressed neatly, is he wearing stained or worn clothing? These are signals that you should ask more questions about how your parent is doing.
See how they're moving
Gait speed - how fast a person walks - and overall mobility can be an important sign of overall health and well-being in older adults. Trouble with mobility or being unsteady while walking can put your parent at a higher risk of experiencing a fall that could cause injury and further restrict their mobility. Look at how your loved one is moving - are they cautious or easily knocked off balance? Do they have difficulty standing or sitting? If they have a cane, walker, or other mobility device, are they using it properly and consistently?
Notice the living environment
Is the house clean and well-kept? Can you see any differences in your loved one's housekeeping skills? A house that is more messy than usual could indicate that a person is having difficulty keeping up with household chores, whether because of physical limitations, cognitive decline, or mental health struggles like depression.
Similarly, take a look at the fridge and cabinets - do they have enough nutritious food? If not, they could be having trouble getting to the grocery store or keeping track of what's in the house and remembering to eat.
Check in on appetite and sleep
Are they eating more or less than usual? Changes in appetite could be a sign of a physical or mental health concern. Asking about some recent meals they've cooked for themselves, in addition to seeing what food is in the house, will give you information about nutrition, self-sufficiency, and potentially mood.
You can also ask, "How've you been sleeping?" Their answer might give you some insight into whether or not they're feeling anxious (difficulty sleeping) or depressed (sleeping a lot, both day and night). Medications can also impact sleep. Changes in either appetite or sleep could be a good reason for your loved one to call their doctor. Read about other signs of depression in seniors.
Ask about social events
Check in to see how your parent or loved one is doing socially. Do they have friends they're in touch with, either in person or by phone? How often are they leaving the house? What activities have they been enjoying lately? 
Social isolation and loneliness have been linked to higher risks for a variety of diseases and conditions, including heart disease, depression, cognitive decline, and Alzheimer's disease. This makes it just as important to assess your parent's social connections as it is to evaluate their physical or mental health. 
Lack of transportation can be a common cause of loneliness for older adults, particularly during winter months, so if that's a concern for your loved one you can explore alternative options like a local senior van - many town senior centers offer such options - or a ride-sharing app. 
In addition, many senior centers have been offering online and virtual programming during the pandemic. If your parent isn't able to leave the house or is concerned about exposure to COVID-19, explore the options that are available to them. This can also be a time to consider other living options, like a senior community or assisted living facility, where programming is easily accessible.
Have a conversation - and listen carefully
You're likely to engage in a number of conversations with your loved one about all sorts of things - current events, family updates, plans for the future, and more. Really listen during those conversations to hear what your loved one is and isn't saying. If they've always been a news or political junkie, are they still keeping up? Do they talk with optimism about the future? Are they as engaged in the conversation as they used to be? Withdrawal from social interaction could be a sign of a number of things: trouble hearing, cognitive decline, depression, or other conditions.
Keep in mind that not all forgetfulness in an older person is a sign of something more serious, like Alzheimer's. It's not uncommon to experience some memory loss as we grow older, but if it interferes with daily functioning it's time to be concerned. Read more about how to distinguish normal memory loss from Alzheimer's disease.
Your can also find an opportunity to ask, "How are you really?" Too often we answer the question of "how are you doing" with a knee-jerk "fine." The COVID-19 pandemic has worsened mental health for people of all ages, and it's important to check in with each other about how things are truly going. Take advantage of a quiet moment to stop and encourage your loved one to share how things are going, and to listen without judgment. If you have concerns about how they're doing, be transparent. Sharing your worries may open the door to an honest conversation about what's going well and what could be better.
What to do if you notice a change in your parent
So you've noticed some signs of decline in your loved one. What comes next?
First, respect their autonomy. Your parent or family member is an adult with goals and values that might be different from yours. Parents are accustomed to being the primary decision makers, and may be reluctant to involve their children about decisions in health and care. Be sensitive to this change in family dynamics. Let your parent know you're there as a loyal partner to help them make their own decisions, not to usurp their responsibilities.
Depending on your areas of concern, the next steps might include any of the following:
Encourage your loved one to visit their primary care provider. This is a great first step for any physical or mental health concern. Have your parent write down their concerns. Their doctor can be an important neutral observer, letting you know when to worry and when not to. You might offer to go to the appointment with them, but don't be insulted if they push back. 
Check to see what services are available in your parent's community. The local senior center can be a good place to start. In Massachusetts, Aging Service Access Points (ASAPs) are another good option. These private non-profit agencies support people 60 and older with information and referrals, case management, care planning, and more.
If your parent needs help with housekeeping, grocery shopping, cooking, or personal care, a private aide could help them maintain independence at home. Hebrew SeniorLife offers private care in the Boston area, including options for low-income seniors. We also offer home health visiting nurse services, which is covered by Medicare, for seniors who need medical help at home and have a doctor's referral. 
If social isolation is a concern, it may be time for your loved one to consider moving to a senior living community. Whether they're more suited to independent or assisted living, they'll be surrounded by new friends and neighbors, with amenities like programming, fitness, and dining all often under the same roof. It's best to start planning for a move before you reach a crisis situation - this way there's time to visit different communities so your loved one can decide which is best for them.
During these conversations with your loved one, be sure you're asking what matters most to them - and listen carefully to their answers. Is it being close with family? Enjoying certain activities? Living as hassle-free as possible? Your parent's answers will help guide the decisions you make together today, and those you may need to make on your own in the future.
Need help with an aging loved one?
If you're noticing a change in an aging loved one and aren't sure where to turn, Hebrew SeniorLife can help. We offer a full continuum of care, including independent and assisted living, outpatient memory care, in-home care services, inpatient rehab, long-term chronic care, hospice, and more. If you're looking for information about what we offer, call 781-859-3090 or contact us online.
Blog Topics
Learn More
Orchard Cove, in Canton, MA, offers living options that span the full continuum of care, including independent living. The community is bustling with activities, from life-long learning to entertainment.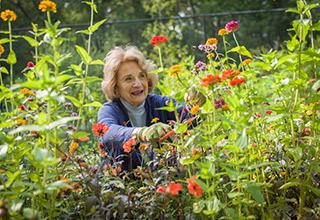 At NewBridge on the Charles in Dedham, MA, you'll find modern senior living on a 162-acre intergenerational campus. We offer a complete continuum of care to support your best life, as you define it.